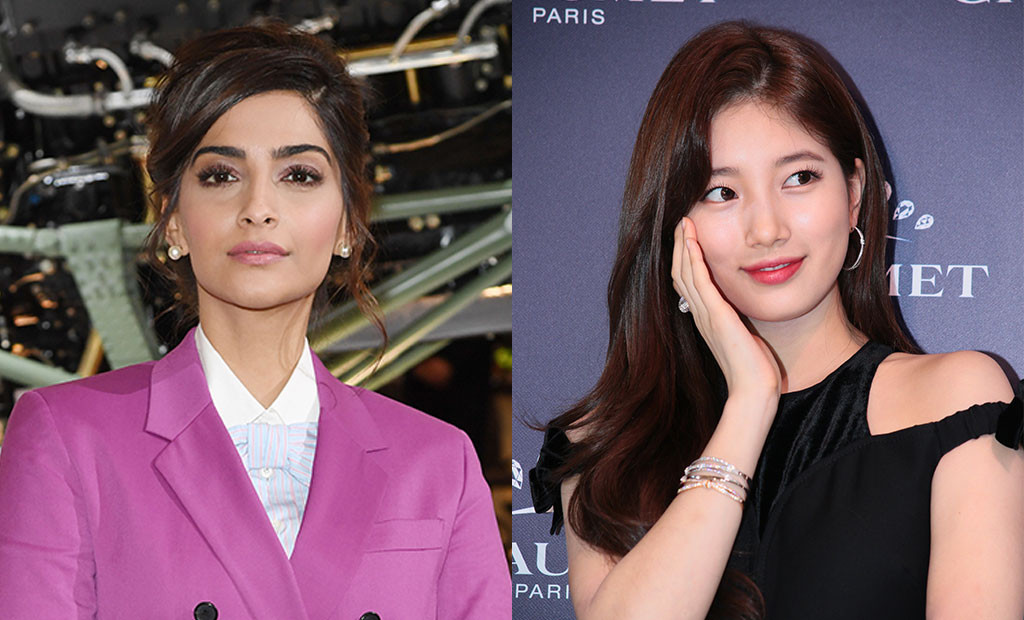 Getty Images
In celebration of International Women's Day, we are highlighting some of the most aspirational and generous women in the entertainment business. From charity work to shedding light on issues such as gender inequality, these badass women are using their public platform to do good. 
Beyond their good looks and body of work, we highly recommend following these incredible Asian female celebrities as they continue to be trailblazers in the industry they're in. Let these eight women empower and inspire you to do great things yourself. 
Michelle Yeoh 
At 56 years old, Michelle continues to break boundaries and create waves in the entertainment industry. With her iconic role in Crazy Rich Asians, she constantly pushes for diversity in terms of casting. "The last time I was here for the Oscars was for Crouching Tiger, Hidden Dragon, and that was 18 years ago", the actress said, highlighting the lack of representation that has plagued the industry. 
Beyond that, she is an ambassador for amFAR (The Foundation of AIDS research) and a member of the UNAids Commission. The actress was conferred "Tan Sri" by the Malaysian state government (the second most senior federal title and honor in Malaysia). 
Gemma Chan
Crazy Rich Asians' Gemma Chan is aspirational in almost every regard. From her poised and elegant composure to her stunning taste in fashion, this woman aces it all. Beyond the glitz and glam, Gemma has been outspoken about gender equality in the entertainment industry and also how pivotal a movie like Crazy Rich Asians would be for Hollywood. 
In March 2017, the British actress travelled to Lebanon with Save The Children to increase awareness of the Syrian refugee crisis, where children are displaced and often separated from their own families. "There are small things that we can do, whilst we keep pushing our Government to push from an international level for a solution to this, we can still help in small ways," she said in an interview, while promoting the Save The Children campaign. 
Vicki Zhao
Chinese singer, actress, producer and philanthropist Vicki Zhao has done it all. The 42-year-old celebrity is arguably one of the most successful actress in China. 
Part of the reason why she is so beloved is because Vicky always takes whatever chance she gets to give back. She is an ambassador for the United Nations Children's Fund and China Youth Concern Committee's "Awareness for Children Affected by AIDS" campaign.  She also launched the V Love Leucocythemia Foundation to help children ages 3 to 14 diagnosed with leukaemia receive transplants in 2014 and made a donation of one million yuan. She is truly an inspiration. 
Kareena Kapoor
Kareena Kapoor is one of the biggest names in India. The 38-year-old Bollywood superstar is famous for her good looks, incredible acting talent and is one of the highest paid actresses in India's film industry. 
Beyond her award-winning movies and stellar performances, Kareena is also known for her frequent philanthropy. She has been a very vocal advocate for children's education and safety of women in India. In 2010, she adopted an entire village called Chanderi in Madhya Pradesh as part of NDTV's Greenathon Campaign, in order to provide the people there with a regular supply of electricity. 
Kareena also took part in the 1GOAL Education for All campaign, an international campaign that fights for the children and women's education rights. As the Bollywood actress is a very private person, she does not have a public social media account. However, there are plenty of fan pages that keep tabs on her. 
Suzy Bae 
The gorgeous Suzy Bae, ex-member of K-pop girl group 'Miss A' turned actress, has achieved great success at such a young age. At 24-years-old, Suzy has graced multiple magazine covers, starred in popular K-dramas and even pursued a solo career as a singer after the disbandment of Miss A. 
Successes aside, Suzy is a donor for the Community Chest of Honor Society of Korea, where she has donated over 100 million won. In 2015, she decided to donate her entire doll collection to needy children in celebration of National Children's Day in South Korea. Suzy also did not bat an eye when she donated 50 million won to the victims of the Sewol Ferry Incident in 2014. 
Preity Zinta 
One of Bollywood's most successful actress, Preity Zinta has won multiple Best Actress awards for her roles in different movies. On top of her acting career, Preity founded production PZNZ Media and is the owner of a few cricket teams, including the South-African T20 Global League cricket team Stellenbosch Kings. 
She is also a social activist, protesting against female infanticide, which is a huge issue in India. Preity is the ambassador of The Loomba Trust that fights for the welfare of widows and their children and the Goodwill ambassador of The Joint United Nations Programme on HIV/AIDS. 
Ha Ji-Won
40-year-old Hallyu actress, Ha Ji-Won is known for her stunning beauty and starred in hugely successful Korean period drama, Hwang Jini, among other popular shows. The actress branched out by launching a successful skincare brand called "J.One", with international retailers scrambling to distribute her products.
She published a book titled "This Moment" and proceeded to donate all the profits of the book to children's aid group Choi Kyung Joo Foundation and Yonsei University Hospital. As a huge supporter of the blind community, Ha Ji-Won has pledged to donate her cornea through the Organ Donation Center of Love and she is also committed to helping the disabled by starting project such as Smile Again Foundation with Gangnam-gu Family Welfare Center. 
Sonam Kapoor
Rising Bollywood superstar, Sonam Kapoor is stylish, gorgeous and very talented. She has graced the covers of Vogue India, Harper's BAZAAR India and more. 
More importantly, Sonam is not afraid to speak up about LGBT rights and launched the trailer of the film, Sisak, India's first silent gay love story. On top of that, she is the ambassador of Cuddles, a charity foundation that helps meet the nutritional needs of children afflicted with cancer. The actress hosted a gala dinner to raise funds for Cuddles in 2017.