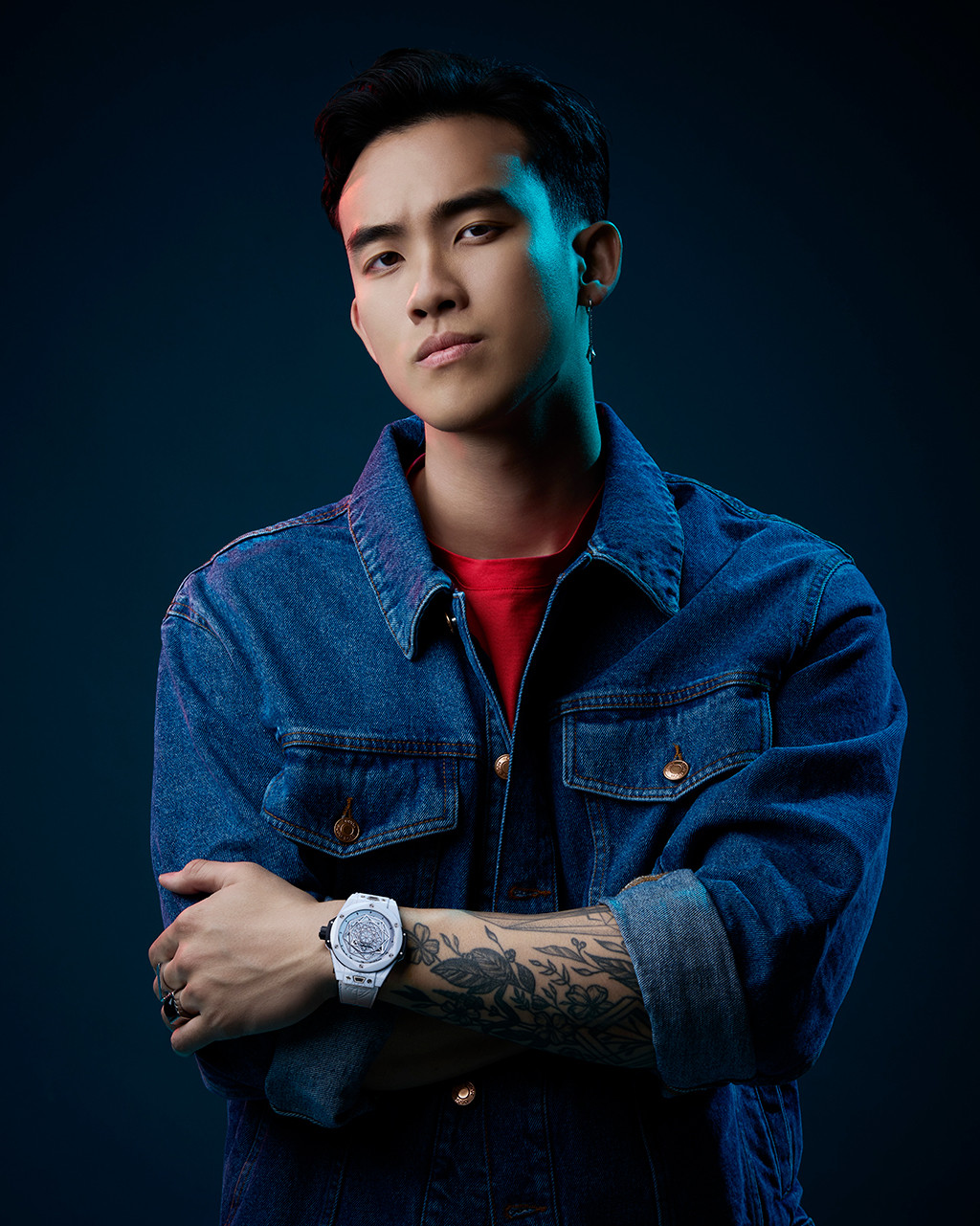 Courtesy of Hublot
23-year-old Manfred Lim, better known by his stage moniker Myrne, has been named the first Friend of Hublot in Singapore.
The Swiss watchmaker announced this brand new partnership with the Singaporean producer and DJ in a press statement today. Known for their ties with the world of music, this partnership is an organic extension of their brand DNA, but Myrne has definitely earned the distinction of being the first friend of the brand in the Lion City.
Previously the producer/DJ was the first Asian artist signed to Grammy Award-winning Diplo's Mad Decent label, and recently signed a new, exclusive multiple-record deal with Ultra Records earlier this year. He's also performed at the world-renowned Tomorrowland festival and Ultra Miami in 2018.
"Experimentation is a huge part of my musical DNA and I was incredibly honoured when Hublot approached me to be the brand's first Friend of Hublot in Singapore," said Myrne in a statement. "I love that they have a history of constantly challenging norms and daring to be different, and I'm personally a huge fan of their Big Bang Unico Titanium watch which really reflects my personality and career; it's classic and seemingly unassuming, yet powerful, sleek and full of confidence."
One thing's for sure: Keep watching this face for bigger things to come!