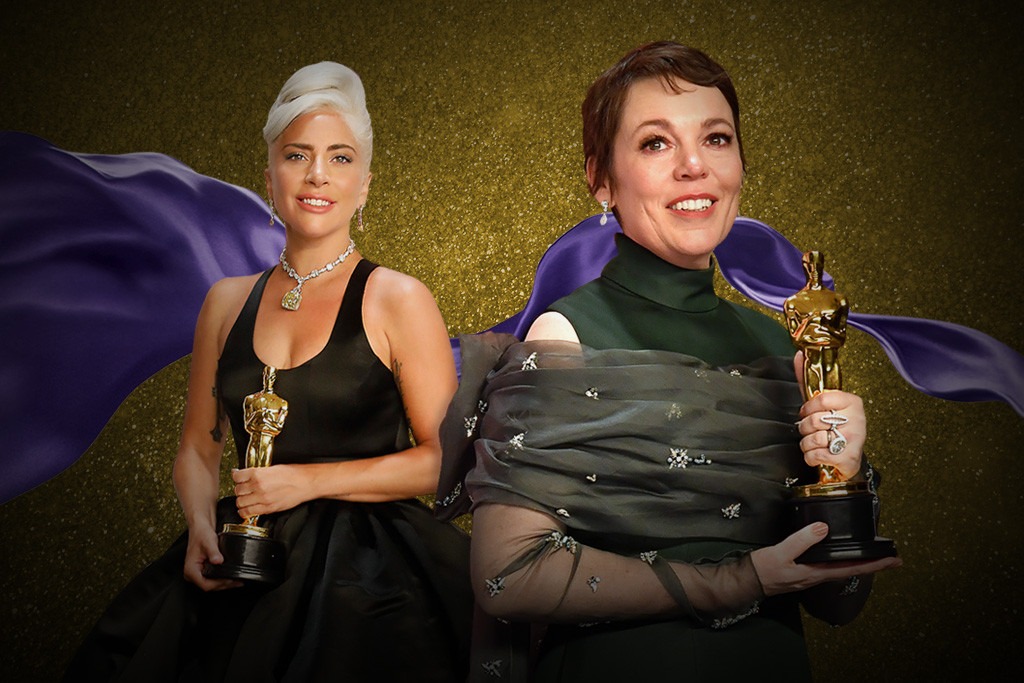 Getty Images
Think back to all the emotional moments of the Oscars — Lady Gaga, teary eyed, as she accepted her Best Original Song award, or Olivia Colman, in a surprise Best Actress win that perhaps led to the best acceptance speech of the night. While there's no denying both actresses' Oscar achievements, their path to success has been anything but smooth. Both actresses have had to overcome judgements for their looks, the way they dress, and defy expectations to reach the pinnacle of success.
John Rasimus / Barcroft Media via Getty Images
Fan favourite Lady Gaga won her first Oscar for her now-iconic song "Shallow," making her the first ever person to win an Oscar, Grammy, BAFTA and Golden Globe in a single year alone.
Though her star status has never shone brighter than it has today, the Bad Romance singer is no stranger to setbacks. During her emotional acceptance speech, she said, "This is hard work. I've worked hard for a long time. It's not about winning — what it's about is not giving up. If you have a dream, fight for it."
From a young age, the 32 year old has been vocal about being judged for being weird and was bullied in her youth for her differences. But she defied the stereotypes placed on her by others, and paved her own way to express her own unique voice through music and now, acting.
As she said to rousing applause, "It's not about how many times you get rejected, or you fall down, or get beaten up. It's about how many times you stand up and are brave and keep going."
John Rasimus / Barcroft Media via Getty Images
Like the A Star Is Born actress, Olivia Colman's win was met with both shock and joy.
The 45-year-old British actress not only broke the standard Hollywood mould of a typical actress by not fitting into traditional ideals of youthfulness or figure.
But no one was more surprised than the winner herself. "This is hilarious. I've got an Oscar!" she joked on stage as she received the golden statue. Her acceptance speech on stage was a breath of fresh air for its genuine and humorous approach — setting her apart from other actresses.
But her path to stardom has certainly not been conventional.
Colman struggled for many years before clinching her first major role, and worked as a cleaner and secretary for many years to make ends meet. She almost gave up on acting completely after not catching a break in ten years. But she stuck to her guns and has finally achieved the recognition she so deserves.
"Any little girl who's practicing their speech on the telly, you never know. I used to work as a cleaner, and I loved that job. I did spend quite a lot of my time imagining this," she said. We suspect her stardom will only continue to rise from here.
The Oscars this year has been a step forward for women and diversity. If history is written by the victors, then we certainly have a lot to feel excited for.