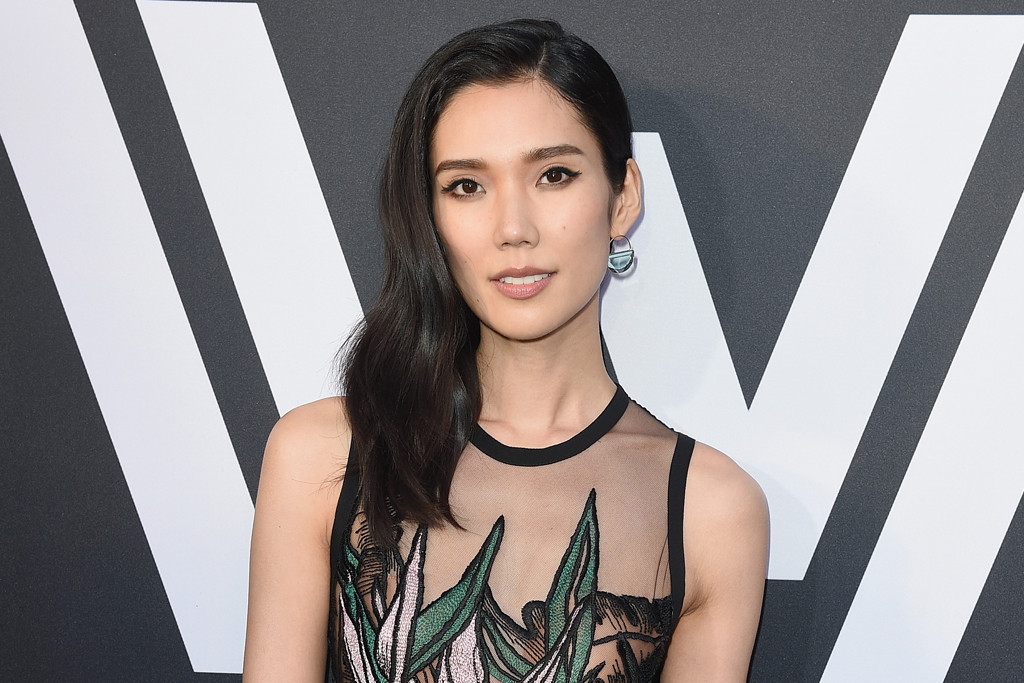 FilmMagic/FilmMagic for HBO
Some people are smart, some people are beautiful, and some celebrities prove they can do it all with their multi-hyphenate status. These five Asian beauties got people's attention with their beauty as models, then transitioned over to acting to star in international blockbusters and popular TV series. Get inspired by these women who prove that with the right skills and passion, you can set your mind to do something and achieve it. But we have to agree, it's probably an advantage when you're pretty and easy on the eyes!
Tao Okamoto
The Japanese model conquered the runways in Milan, New York, London and Paris long before making her film debut as the female lead in 2013's The Wolverine. She told The Japan Times, "I was chosen for Wolverine because there weren't any other Japanese actresses available who could speak English. With Batman v Superman and Hannibal I got the roles as a result of previous work I'd done, not just because of my nationality."
In her latest post, a tribute to Karl Lagerfeld, Okamoto shared, " Karl asked me to act in his short movie called Paris-Shanghai, A Fantasy. At that time, I had no idea that I will become a professional actor one day. Thank you Karl for opening so many doors for me."
Urassaya Sperbund
Of Thai and Norwegian descent, Sperbund grew up in Thailand and made her modelling debut as a teenager. She gained greater popularity with her debut role in 2008 as Som in Peun See Long Hon, and continues to feature in a Channel 3 drama every year. Fluent in English, Norwegian and Thai, Sperbund is a force to be reckoned with as a Maybelline ambassador, and she is the first Thai actress to become a friend of French luxury label Louis Vuitton.
Rila Fukushima
The 30-year old model made her Hollywood debut in The Wolverine alongside Tao Okamoto, and was the Red Robed Geisha in Ghost In The Shell. She was also in the TV series Arrow and was the Red Princess in the fifth season of Game of Thrones. She also starred in Japanese dramas such as historical drama Gunshi Kanbei and Netflix's 2017's Million Yen Women. Fukushima is Louis Vuitton creative director Nicolas Ghesquière's long-time muse and joins actresses like Jennifer Connelly, Michelle Williams and Léa Seydoux as one of Louis Vuitton girls.
Arden Cho
The Korean-American star started out as a model with campaigns for Nike, Reebok and Apple. But most fans would know her because of her 2014 role in Teen Wolf as Kira Yukimura. She has also starred in Pretty Little Liars, Castle and CSI: NY. Adding to her job titles and a reflection of her passions in life, Cho is also a singer, producer and is an advocate for Asian-American representation in Hollywood.
Claudia Kim
Before the Korean actress starred as Dr Helen Cho in the mega blockbuster Avengers: Age of Ultron, with Idris Elba in The Dark Tower and as Nagini in Fantastic Beasts 2: The Crimes of Grindelwald, she got her big break in the entertainment industry after she won a Korea-China Supermodel Contest in 2005. She starred in a few Korean dramas in SBS, MBC and KBS before setting her sights on Hollywood.