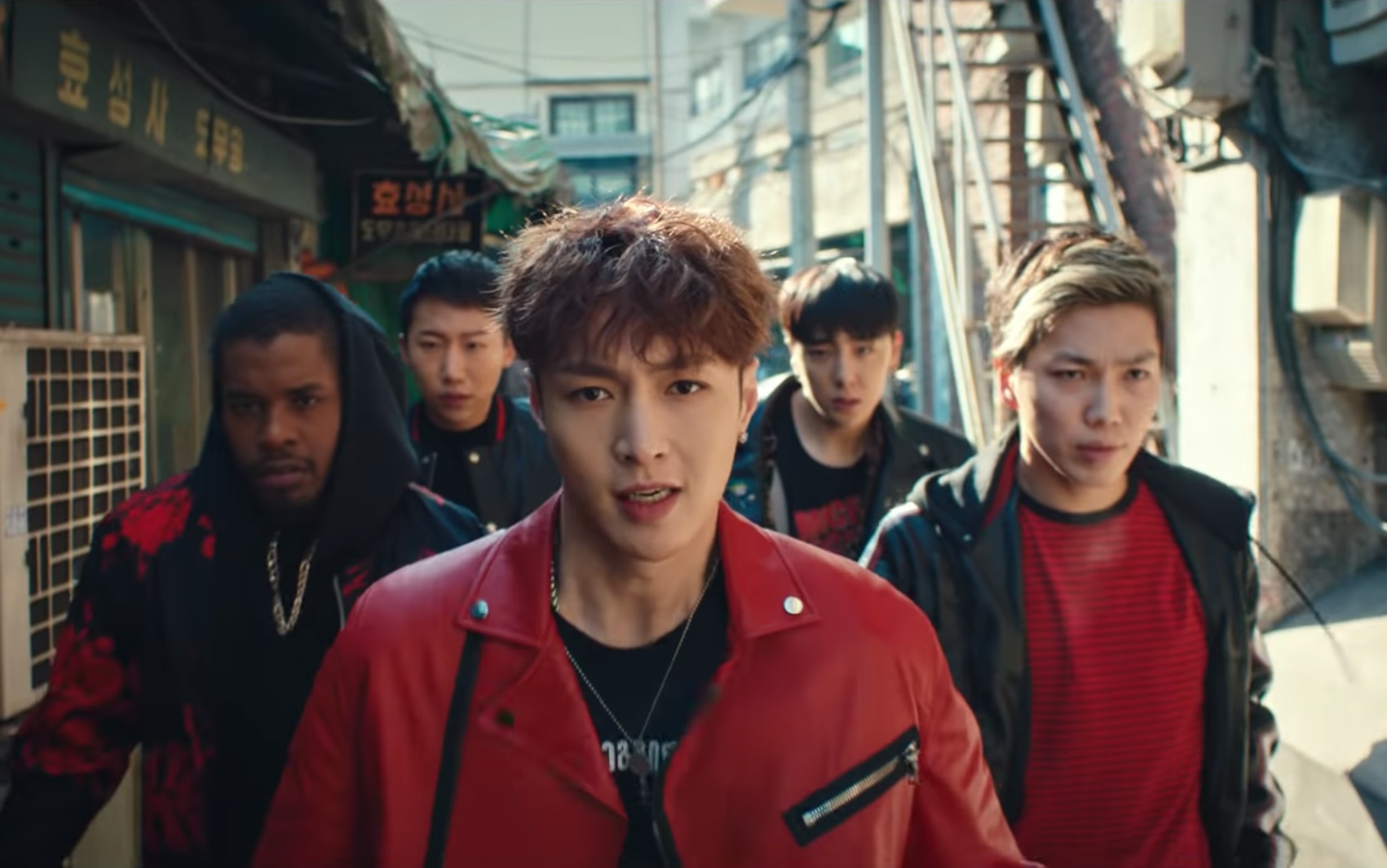 YouTube
The world just can't get enough of K-pop!
The latest K-pop cross over involves not one, but two major forces in the Korean music industry — EXO's Lay and NCT 127 — along with US singer Jason Derulo.
In a birthday anniversary tribute to the OG King of Pop Michael Jackson, Derulo, Lay and NCT 127 have come together for a new single, "Let's Shut Up And Dance", and the music video is quite something to behold.
Drawing on the iconic dance moves and slick choreography that Jackson immortalised with his performances, the MV is chock full of Easter eggs that MJ fans will immediately recognise, and the combination of Lay and NCT 127's razor sharp dance moves and Korean flair make it that much more modern.
"Collaborating with Jason was such a great experience," said Lay about his experience working with Derulo on the song. "He is such a global force in the world of hip hop and it was really special to see our styles come together for the same project."
Jackson's worldwide appeal was also reflected in the cross-continental locations featured in the music video. Among them, key locations in Seoul were also featured: Lay showed off his dance moves in front of the Zaha Hadid-designed Dongdaemun Design Plaza, while NCT 127 tore up the scene in a neon sign-lit street (our guess would be Hongdae or Myeongdong).
Watch the high octane tribute to the King of Pop below!