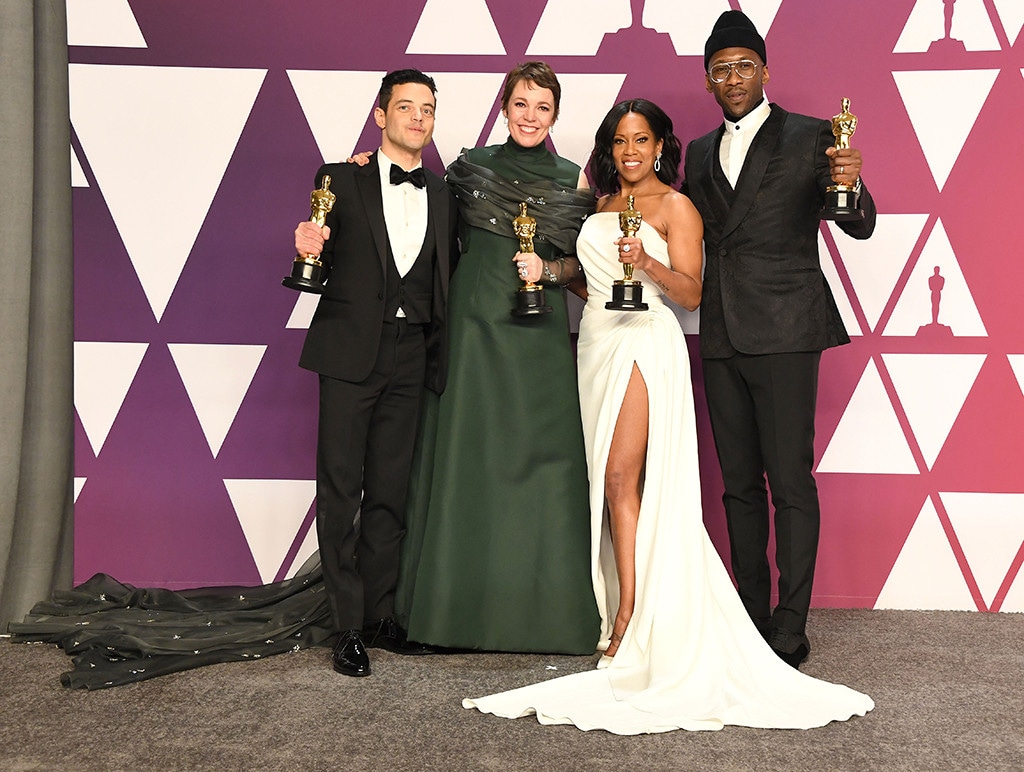 Steve Granitz/WireImage
Never underestimate the power of social media. Hashtags are the rallying call of the modern world. A trending topic can bring about change, or score you an invite to the Oscars.
Case in point: April Reign. In 2015, not a single person of colour was nominated in the Oscars' acting categories. Reign was upset. She made her displeasure known to the Twittersphere, decrying the lack of representation. Thus, #OscarsSoWhite was born.
Four years on, Reign witnessed the ripple effects of her galvanising hashtag. She watched it live at the Dolby Theatre, in Los Angeles, California.
The advocate would be happy to note — three of the four acting awards went to actors of colour. A stark contrast to the slate of all-white actor award nominees in 2015.
The wait for change has been unnecessarily long. But slow progress is still progress. The milestones are still worth celebrating.
This year, Hollywood's biggest night was a dazzling display of diversity — from the winners to the presenters. Out of the 52 presenters, there were 29 non-whites. The Academy handed out a record number of trophies to six black talents, and 15 female artists and technicians.
Breakthroughs were made within the first hour, three African-American women were honoured.
Regina King won Best Supporting Actress for If Beale Street Could Talk. Then, Black Panther racked up another two wins. Costume designer Ruth E. Carter and production designer Hannah Beachler were the first African-American women to win for their respective categories.
Later, Mahershala Ali made history. He was the first black actor to win two Best Supporting Actor trophy — the first for Moonlight at the 2017 Oscars, and the second for Green Book in 2019.
Pop the champagne for Spike Lee. One of American cinema's most celebrated director, Lee finally got the recognition he deserved. The African-American auteur received Best Adapted Screenplay for BlacKkKlansman. This is his first competitive Oscar, as he received an honorary Oscar in 2015 for his legendary works.
Unfortunately, BlacKkKlansman lost out on Best Director and Best Picture.
Mexican filmmaker Alfonso Cuarón was the hot favourite and didn't disappoint. Roma walked away with three well-deserved wins for best director, cinematography and foreign film. It was the first Mexican film to win an Oscar.
But Lee wasn't too cool about conceding Best Picture to Green Book. He openly lambasted the voters' decision, saying: "The ref made a bad call".
Critics are divided about Green Book, a biographical comedy about a black pianist who strikes up an unlikely friendship with his white driver. Supporters lapped up the movie's feel-good factor. Detractors condemned the movie's antiquated take on race relations.
Frazer Harrison/Getty Images
The Green Book debate didn't really speak to some, but Pixar's win for Best Animated Short Film did. Bao is an epitome of Asian talent representation in the West.
Many felt a sense of pride for Bao's director Domee Shi, who was the first woman to direct a Pixar Short. Inspired by her upbringing and culture, the Chinese-Canadian animator created a story of a Chinese mother who is overly attached to her dumpling son.
Non-Asians may have freaked out over the weird ending and the child taking the form of a dim sum, but Asians all over the world identified with the complex parent-child dynamics portrayed in the 8-minute short.
Frazer Harrison/Getty Images
It's heartening that black talents are getting their time in the spotlight. But actors and filmmakers of other races and ethnicities are also missing out.
The fight for diversity is far from over. As Reign says: "Until we all have an opportunity to see ourselves represented on screen, not just during awards season but all year long, I'll still continue to talk about #OscarsSoWhite."