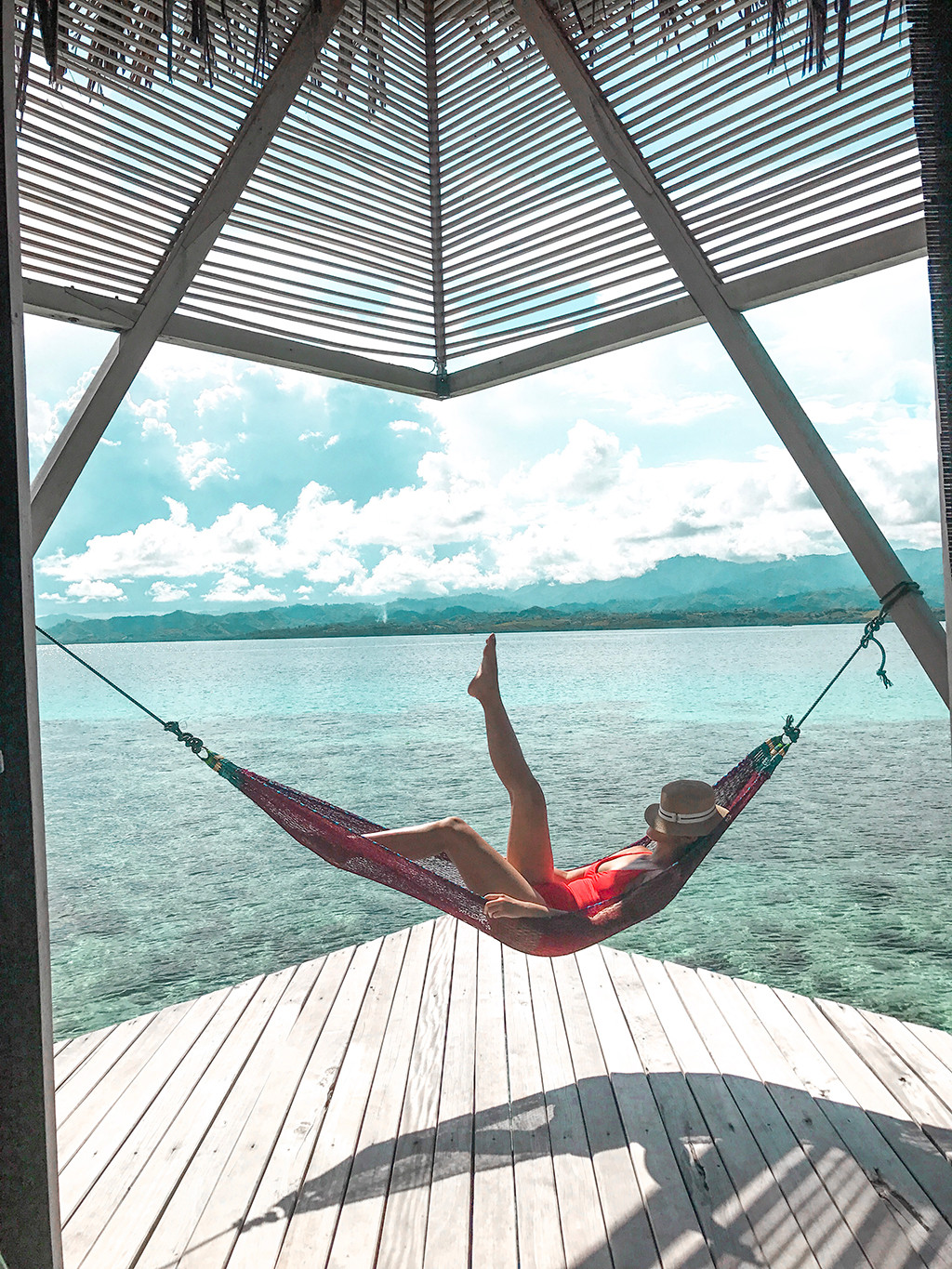 Elizabeth & Maria Rahajeng
It's the month of love and what's more romantic than spending time with your loved one on a stunning heart shaped island? Pulo Cinta, which literally translates to Love Island, is an eco friendly resort tucked away in Gorontalo, South Sulawesi, Indonesia. It is known as the Maldives of Indonesia thanks to the beautifully designed water bungalows, the crystal clear turquoise water, and piercing blue skies.
We stayed here for four days and three nights with a group of friends and thought immediately it would be the perfect romantic getaway for two! From the Gorontalo Jallaludin Airport, we took a 2-hour drive to Pottangga Beach. From there, we took a 20-minute boat ride to reach the island. Yes, this heart shaped island is completely in the middle of the ocean! This means absolutely breathtaking views as far as the eye can see from our private balcony facing the ocean. P.S. Sunrises and sunsets were to die for during our stay!
So, can it get any more romantic than this you ask? The answer is yes! There is an actual love story behind its name, Pulo Cinta. The name comes from a tale of forbidden love during the Dutch Colonial Era about a prince from the Kingdom of Gorontalo who met and fell in love with the beautiful daughter of a Dutch merchant. During the night, under the stars, they would escape to Pulo Cinta where they could be together, far away from everything that separated them. Far away from the war and bloodshed. This was their secret haven.
Elizabeth & Maria Rahajeng
Elizabeth & Maria Rahajeng
Elizabeth & Maria Rahajeng
And today, couples (or friends/family) can enjoy the same romantic views under the stars that the prince and his love once did.
Love will always be in the air here on the island of love.
Elizabeth & Maria Rahajeng