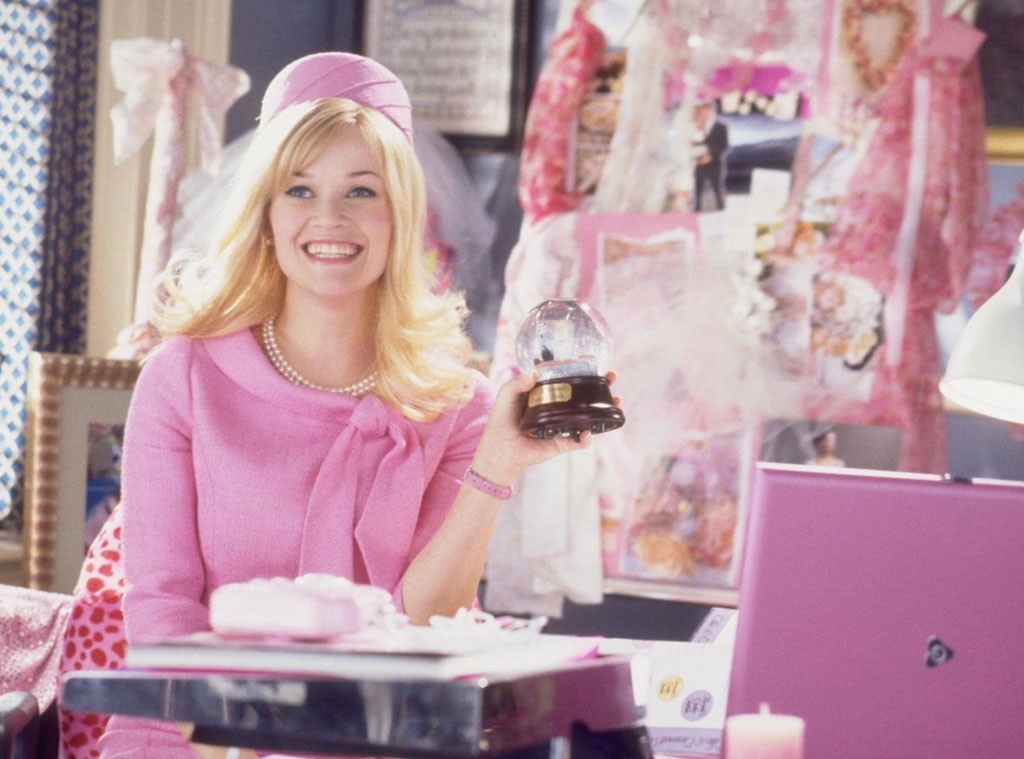 Metro-Goldwyn-Mayer
There's no shame in admitting that #adulting is hard work. 2019's barely gaining momentum and already the rise of the very cathartic #10YearChallenge has properly monopolised social media, and flooded our Instagram feeds with incredibly dire comparisons — forcing us to look within, and realise just how much we've lost to the ravages of time.
But before you go do a deep dive into your camera rolls and search for a decent (preferably smiling) picture of your younger, less-fatigued, self, and think of a cheeky caption to go along with your post, here are some familiar coming-of-age movies that helped inform our adolescence; that you can watch to provide some retrospective wisdom for that entry.
Because at this age, and point in our lives, we'll take any excuse to revisit the films that we watched when we crossed the threshold of teen to adulthood — just so we can forget about our grown up problems for one, one-and-a-half, to two hours.
You're welcome.
1. The Lizzie McGuire Movie
Hey now, hey now. This is what coming-of-age films are made of! Picture this: You go on a graduation trip to the Eternal City with your best friend and mortal nemesis (read: we all have that one girl OK, urghk!), get mistaken for an international Italian pop star with hair colour the polar opposite from yours, then get romanced by the singing partner of said pop star right in front of the Trevi Fountain (long before famed Italian fashion House of Fendi made it a fashionable attraction), have your own makeover montage — set to RuPaul's "Supermodel", no less — at an outlandish Italian fashion house (obviously not Fendi) and perform in a sell out concert at the Colosseum, before you finally realise that your best friend is "the one" all along (plot twist!).
Seriously, what is there not to love about this film? Travel, glamour and a wheel of Parmigiano-Reggiano (we think) — this cinematic masterpiece from the early Noughties, starring Hilary Duff, is everything we ever wanted in movies! In hindsight, it also taught us all the important life lessons that have proven to be so useful at this point in our adult lives — like the perils of pretending to be someone that we are not, and the dangers of being an outfit repeater.
What do you call a bevy of reluctant misfits in an all-girls college a-capella group? Perfection — that's what you call them. It's all in the title, you guys! Set to matching uniforms and songs with catchy harmonies, this film also marries the vocal stylings of Anna Kendrick, Brittany Snow and Anna Camp, with the genius comedic timing of Rebel Wilson.
People from a performing arts extra curricular in school can quickly identify with Kendricks' overwhelming fish out of water storyline when she first enrols into Barden University, and gets recruited by the two HBICs of the University's female singing group, the Barden Bellas. And as her storyline develops in the film, audiences can't help but fall in love with the camaraderie of the group — forever reminding us of the unbreakable bond between you and the friends you make from college.
The limit does not exist when it comes to our love for this film. Mean Girls is, hands down, THE MOST QUOTABLE MOVIE of the 21st century — making it a total zeitgeist and an undeniable piece of cultural treasure.
You name it, this film has it all: From Africa, to Sweden, and everywhere in between, this teen comedy transcended mere geography, and referenced even Shakespeare and Darwin in its writing. Written by and starring comedy legend Tina Fey, and based on the New York Times best-seller, Queen Bees and Wannabes by American author Rosalind Wiseman, the 2004 film also tackled everything taboo, from homosexuality, to race and even incest!
By far one of two cinematic masterpieces from actress Lindsay Lohan, the film also stars Amy Poehler as the self-involved, sex-positive and plastic surgery-loving "cool mom" to the "scum-sucking" and incredibly manipulative Regina George, played by Rachel McAdams.This movie has informed so much of our formative years that it has forever dictated note only our wardrobe for Wednesdays but also our posts on Instagram every 3rd of October. And so influential is the film that pop icon Ariana Grande paid homage to it in her Thank You, Next music video — which, dare we way was, so fetch.
Oh, and it is also thanks to this film that we will never look at hotdogs the same way ever again. Great job, Amber D'Alessio!
Do you feel comfortable in using legal jargon in everyday life? Because we certainly do! And where do we even begin with Legally Blonde — the film that gave us lofty ambitions of reading Law at Harvard (what, like it's hard?) and cemented our love for the colour pink (whoever said that orange is the new pink is seriously disturbed).
Audiences will definitely fondly remember the bend and snap (which, we still maintain, works everytime), Jennifer Coolidge's Paulette, the manicurist BFF and the perils of wetting your hair after a perm lest you run the risk of deactivating the ammonium thioglycolate (any Cosmo Girl would've easily known).
Another one of Ariana Grande's favourite films, she also referenced it heavily in her music video for Thank You, Next — so you know it's a big deal.