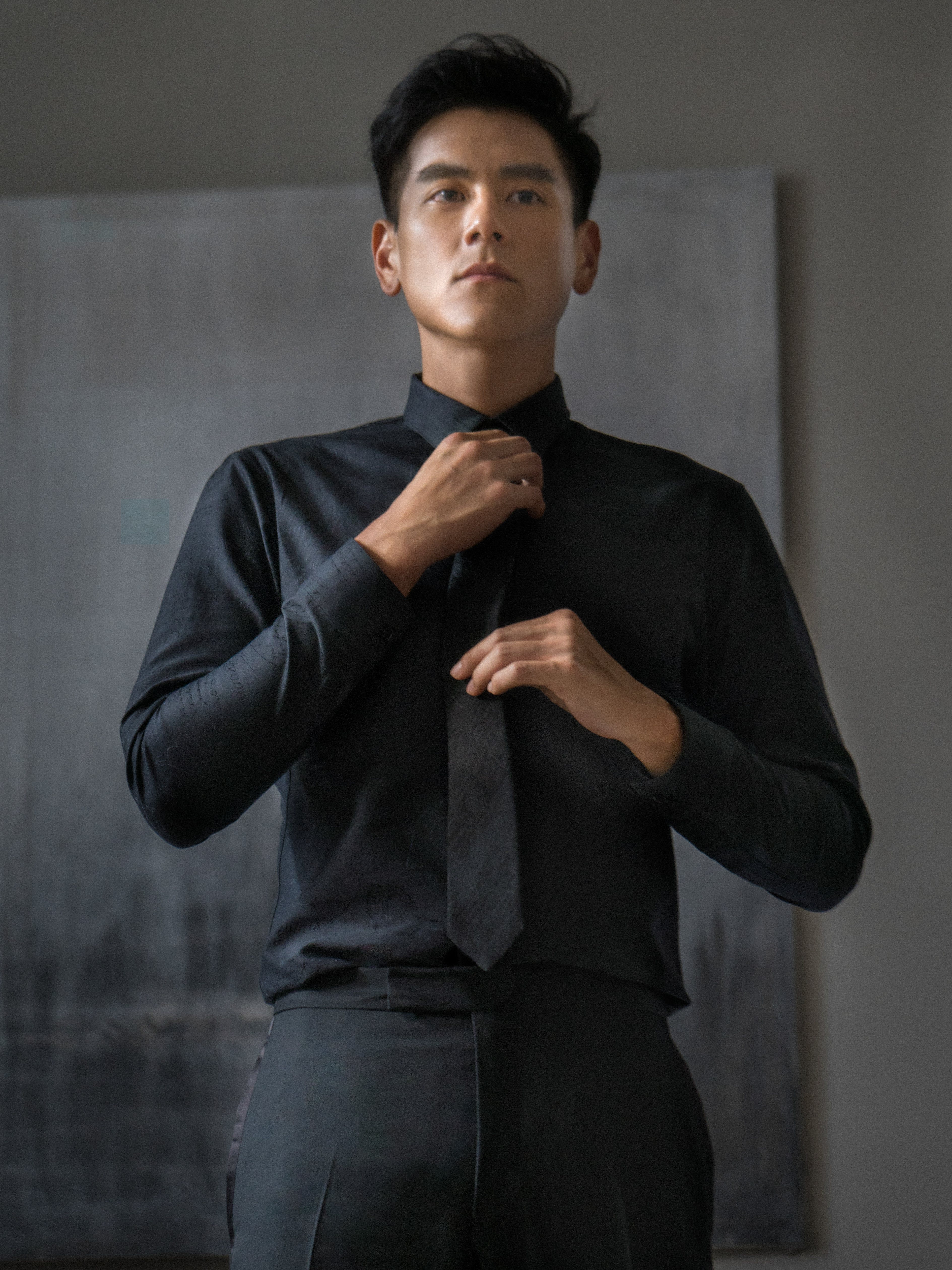 Courtesy of Berluti
You know him by face, if not by name: Taiwanese actor Eddie Peng is one of the most recognisable faces in Asian cinema, and not simply because he's so good looking. And now, the multi-talented star is adding a new title to his name — ambassador for French luxury fashion brand, Berluti.
With a considerable array of accolades under his belt (just to name a few: Nominations for 11 Best Actor awards at various film festivals across Asia; winner of the Best New Singer (Gold Award) at the 12th TVB8 Mandarin Music On Demand Awards Presentation; not to mention his television awards), a versatile portfolio of film work with some of the most respected directors in the Asian movie industry, and a serious style plate to boot, it's no wonder he was a perfect candidate as the first Asian face of the fashion brand.
"Cultivated, witty and stylish, Eddie and his staunch belief in fearless exploration in life fits perfectly into the timeless essence of the brand," the brand said of their appointment of Peng through a statement.
The suave actor currently stars in Berluti's spring/summer 2019 campaign, Aspire To Be, and is slated to make an appearance at the brand's fashion show in Paris later this month.
Watch the campaign video below.