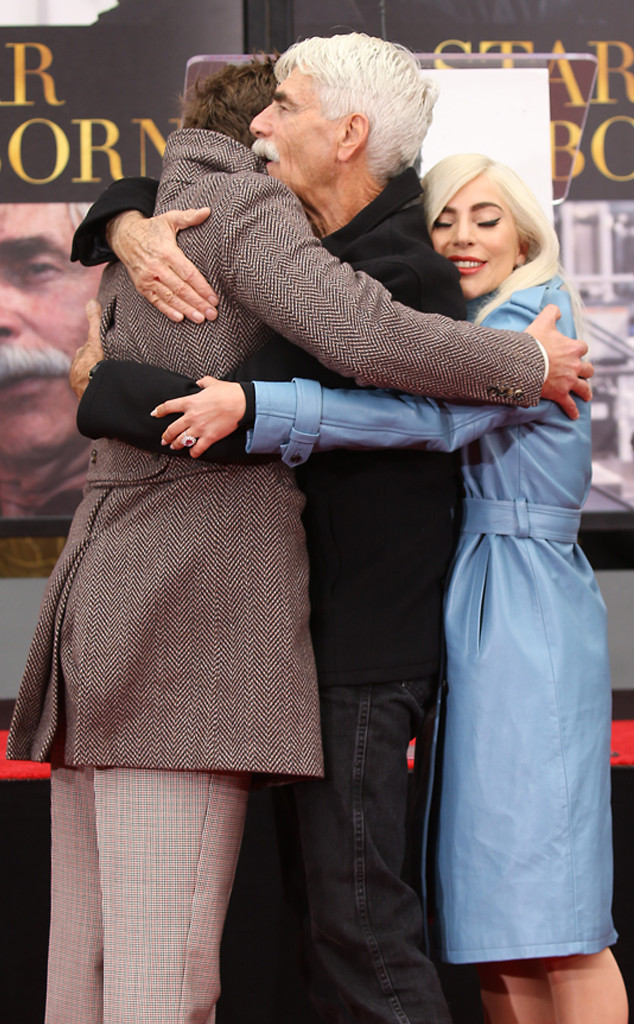 Michael Tran/FilmMagic
Lady Gaga: Golden Globe winner, chart-topping singer, mother of Little Monsters and...third wheel?
The A Star Is Born actress stood alongside her co-stars Bradley Cooper and Sam Elliott at Elliott's Hand and Foot Imprint Ceremony in front of the TCL Chinese Theater in Hollywood. Although neither the film nor its stars won the major awards at the 2019 Golden Globes (except they did win Best Song for "Shallow"), their support for each other and pride in the film was extremely present on Monday.
The trio posed for pictures together where they laughed, smiled and hugged. Cue the rest of the world humming "I'll Always Remember Us This Way."
At one point, Elliott and Cooper embraced. The "Paparazzi" singer tried getting in on the action and reached her own arms around Elliott's. The Hangover star seemed to get the memo after a second because Cooper finally put his arm around Gaga. The three of them had a group hug to end all group hugs. Even in an awkward embrace, they looked like a happy family.