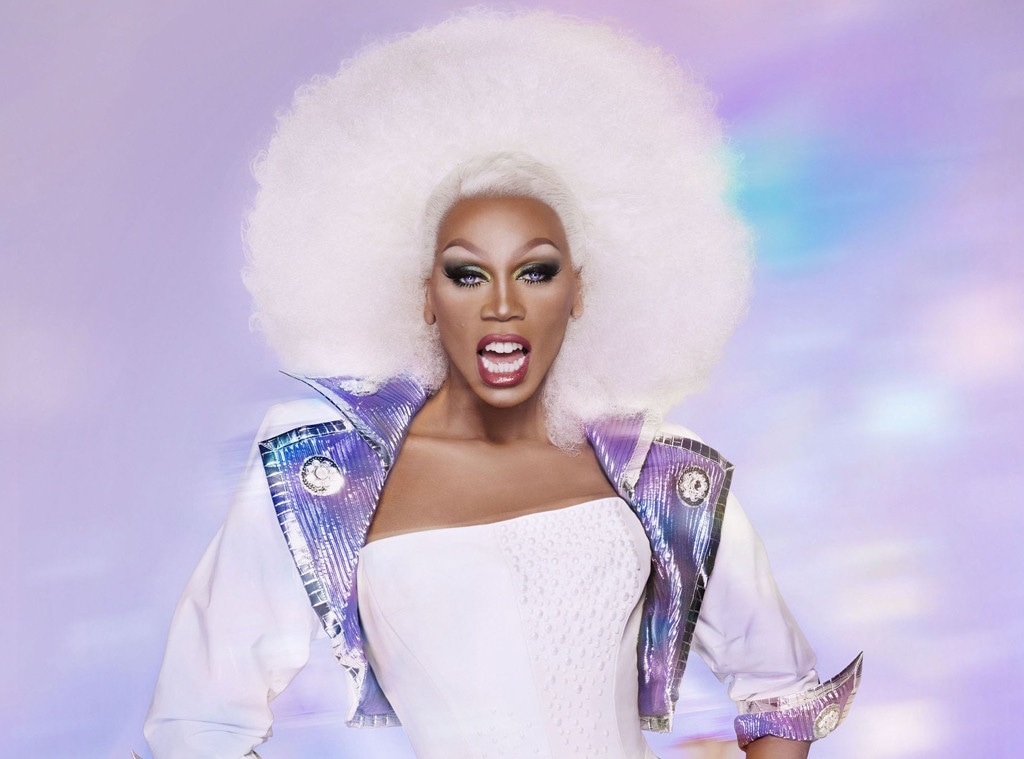 VH1
Hey kitty girls! From the beloved talk show queen Oprah Winfrey's royal endorsement to special appearances on America's longest running cartoon series, The Simpsons; unless you've been living under a rock, you are more than aware of how RuPaul's Drag Race is quickly making herstory and rapidly taking over the cultural zeitgeist.
Celebrating its tenth anniversary this year, this Emmy Award-winning reality television competition has the uncanny ability to bring people together, and makes the world a better place on a weekly basis by slowly bridging the rift between heterosexuals and the LGBTQ community — through the sorcery that is stacked wigs and rhinestones.
And in the show's ten main seasons, three All Stars seasons — with the fourth in the midst of broadcast — and countless television specials, Drag Race has seen bevies of otherworldly and outspoken Asian American queens sashay through its doors since 2009.
Playing the role of goddesses, in the guise of women, with the flesh of mortal men, these queens — many of whom have fascinating lineages from the east — speak straight to the hearts of the racially and ethnically diverse queer community of viewers.
Constantly charming us with their quick scathing wit, backstories, and unclockable hairlines, these Asian American queens serve more than just the recommended dosage of courage, uniqueness, nerve and talent, but also, get this, pride.
Today, we celebrate five of our gaggiest Asian sisters!
5. Kimora Blac (Finalist on Season 9)
Having one of the fiercest cheekbones in Drag Race herstory, Von Nguyen — otherwise known better as Kimora Blac — is a Vietnamese powerhouse from Las Vegas.
Can we also just say that Kimora's Instagram account is the stuff of magic that would make every video vixen weep?
With her fishy brand of drag and her ditzy mannerism, Kimora's short-lived appearance on the competition quickly won her a whole new fan base – which in turn, allowed her to find new life on the WOWPresents web series, Wait, What?.
Quickly winning us over with her incredibly relatable one-liners and her love for lip gloss, Kimora steals every webisode.
OMG?? Who knew that Kimora could be this funny??
4. Kim Chi (Runner Up on Season 8)
Unknowingly introducing K-Pop to Drag Race, and singing out the sentiments of a heavily marginalised group in the LGBTQ community, the Korean queen Kim Chi (born Shin Sang-Young) stole our hearts when he performed "Fat, Femme and Asian" during the finale of Season 8.
Known for her gag-worthy runway looks, two left feet, and an endearing lisp, Kim Chi quickly became a fan favourite of her season. Oh, did we also mention that she's BFFs with Season 7 finalist and current reigning All Stars 3 winner Trixie Mattel?
Finding fame on social media — long before she joined the reality television competition — her Instagram following amount to the millions. Kim Chi is also constantly looked at for #beautyinspo, and collaborates closely with American beauty brand Sugar Pill and Patchology — creating her own line of make up and sheet masks!
3. Jujube (Second Runner Up on Season 2 and All Stars 1)
"Laos in the haos", once famously raved RuPaul when the Laotian bomb shell Jujube sashayed down the runway. Born Airline (no, sis — that's really his name, Jujube even has an award-winning joke written about it) Inthyrath, the fan favourite and comedy queen is of Lao ancestry.
Fluent in both Laotian and Thai, Jujube delivered one of the best reads of Drag Race when she read fellow Season 2 queen Jessica Wild in — wait for it, full Laotian — citing that Wild has a "dog face", and that her body is "huge". We were officially SLAYED.
Returning in the inaugural All Stars spin off, Jujube further stole our hearts with her comedic timing and her runway looks! In a tearful lip sync, against her sister from another mister Raven, Jujube stunned audiences with her red hair, smoky rose gold eyes, nude lips, and that white latex body suit. Girrrrrrrrrl, we are LIVING OK! Shantay, they both stayed!
2. Manila Luzon (Runner Up on Season 3, Finalist on All Stars 1 and Current Finalist on All Stars 4)
Known for his uncanny impersonation of the shoe-loving former First Lady of the Philippines, Imelda Marcos, Manila Luzon — portrayed by Karl Westerberg — is a Drag Race favourite! Filipino on his mother's side and American on his father's, Manila's ravishing features is further enhanced by his masterful makeup and her signature white streak in her hair.
One of the reality competition's best theme queens, this Heather is known for her clever costumes — namely, the pineapple, Big Bird and Cookie Monster dresses. Bringing glamour beyond compare to Drag Race, her latest silver runway look in All Stars 4, is so gag-worthy, it almost broke her Instagram account.
Also known as a killer performer, Manila delivered what Mama Ru and fans of the show consider as one of the best lip sync performances. We will never listen to Donna Summer's MacArthur Park the same way ever again.
Speaking of music, Manila is quite the chart-topping musician. After her first appearance in Season 3, she swiftly released a slew of catchy songs that have long become the earworms of her ardent fans. And with 4.8 million views for her debut music video alone, we can see why everybody's obsessed.
1. Raja (Winner of Season 3)
One of the OG Heathers on his season, Sutan Amrull, who goes by the stage name Raja Gemini, is Indonesian on his father's side and Dutch on her mother's. The only Asian winner in the show's history, Raja is one of most glamorous contestants to ever strut on the hallowed Drag Race grounds.
The biracial beauty is a great make up artist, and counts Dita Von Teese and American Idol winner Adam Lambert as one of his BFFs (read: Raja is Von Teese's and Lambert's personal make up director). And before he joined the competition, Raja was also lead make up artist at another reality television competition — America's Next Top Model.
Also appearing as herself on The Simpsons, Raja, along with Mama RuPaul, were the most talked about cameos in the animation's history. Outside of drag, he is also an accomplished model and musician, and is happily married to his husband!