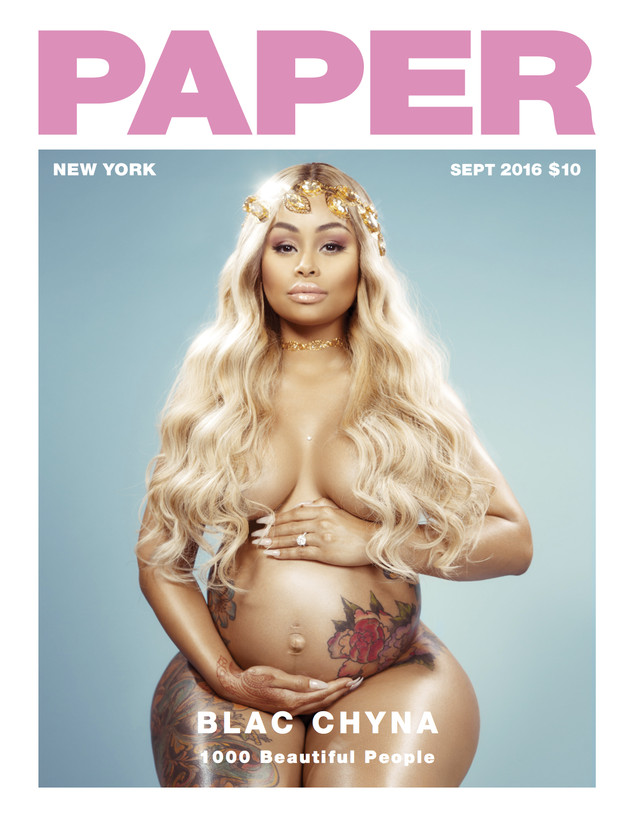 Charlotte Rutherford/Paper
It's naked Paper magazine cover vs. naked Paper magazine cover!
As everyone knows by now, Blac Chyna just followed in Kim Kardashian's bare-bottomed footsteps by posing completely nude on the cover of Paper magazine's 1,000 Beautiful People issue.
Chyna's super-sexy cover and inside spread took the Internet by storm Monday morning (#BreakTheInternet). The racy cover shows Rob Kardashian's pregnant fiancée flaunting her baby bump in zero clothing as she cradles her beautiful belly with both hands. Inside, the blond beauty models different robes and gloves and looks stunning if we do say so ourselves.