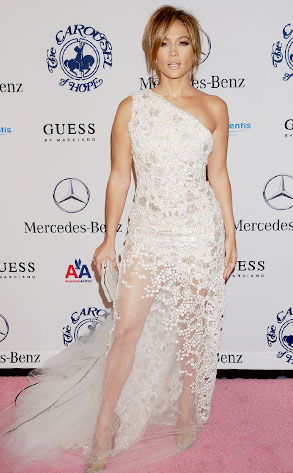 Jeffrey Mayer/WireImage
Jennifer Lopez is in an ongoing battle with her ex-husband Ojai Noa to keep some home videos he made while they were married private. Apparently Noa is hoping to make public over 21 hours of graphic video he took of J-Lo, which, if released, sounds like it will be about 20 hours and 59 minutes too long.
A representative for Noa said that J-Lo displays "deviant behavior" by "exposing her genital area in public." Apparently the filming of it took place in Cuba, while Jennifer talks to locals while she rides around on a scooter without underwear on and with her "vagina in plain view."
That sounds pretty uncomfortable, especially for the Cubans. Whatever she is offering him to keep these videos from ever seeing the light of day, I'd like to double it.