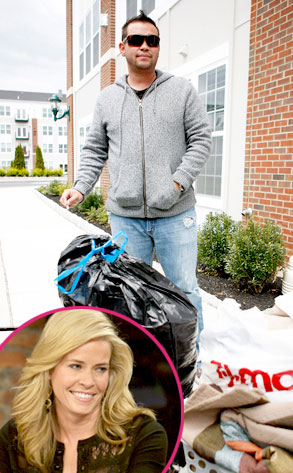 C. Watts/INFphoto.com; E! Networks
Jon Gosselin has been living with his brother, and he finally moved out. I didn't see a quote from his brother, but I assume it was something along the lines of "YES!"
Jon reportedly moved into an apartment in Reading, Pa., that has "several bedrooms" and is closer to Kate and the kids. I assume the bedrooms are for the kids, and not for 25-year-old girls he meets on Facebook.
If the photos accurately depicted what one can find in his new place, I know where to go for a Parliament Light and a bag from TJ Maxx.