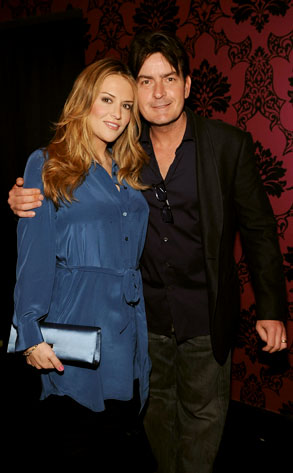 Denise Truscello/Getty Images
Charlie Sheens wife Brooke has reportedly come up with a plan to keep Charlie from straying. According to US, she will only hire "older women" to work in their home. She has had plenty of younger women apply for the job of nanny to their twin boys, but only sets up interviews with the older ones.
While I appreciate the effort, I don't know if this is a very well thought out plan. We have seen what happened with Tiger Woods…he married a nanny, then cheated on her. It doesn't make sense any more, it's upset all of what I thought I knew. Now you marry the nanny first then hook up with a waitress later.
If Brooke really wants to stop Charlie from cheating, she won't let him go out to eat anywhere other than IHOP. Those waitresses are usually in their nineties, and their pancakes are a home run.