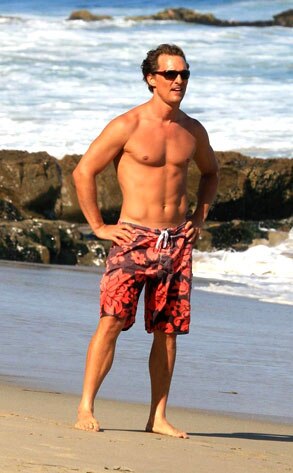 Gaz Shirley/Jennifer Buhl/PacificCoastNews.com
Matthew McConaughey is set to produce an animated series called Rooster Tales. The show will follow "…the world of a beer-swilling, redneck sheriff…" It is reportedly based on the life of his brother, Mike "Rooster" McConaughey.
This sounds awful. I'm already not a fan of animation, and now Matthew McConaughey has to go and get involved in it. I didn't think there could be anything worse than an actual drunk rooster, but an animated one wins hands down.
Matthew says that his brother's life is so "unbelievable" that he just had to animate it.
No, you didn't. Matthew should just stick to what he does best, which is being shirtless.