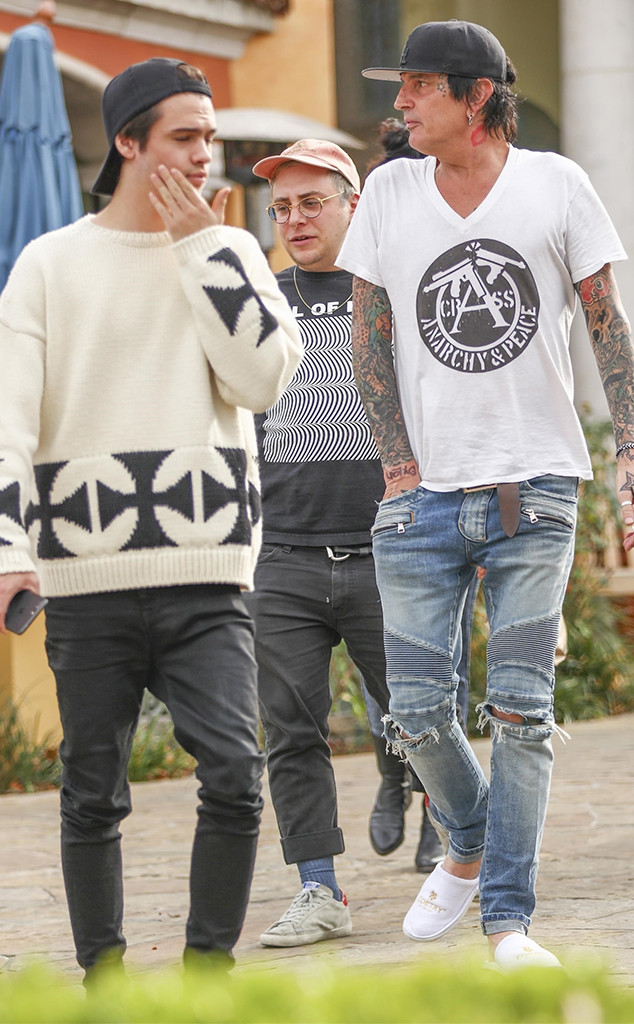 IXOLA / BACKGRID
New details are being revealed into Tommy Lee's alleged fight with Brandon Lee.
Police confirm to E! News that on Monday evening, a physical altercation occurred between the father-son duo.
As a result, Tommy sought medical treatment at a hospital. According to police, the rock star is alleging that a criminal offense took place. At this time, the investigation is ongoing and nobody has been charged with a crime.
In fact, police told E! News that Brandon is being cooperative in the investigation and a witness was interviewed soon after the incident.
"My heart is broken. You can give your kids everything they could ever want in their entire lives and they can still turn against you," Tommy wrote on Twitter with a photo (that has since been deleted) of his bleeding face. "Good job Brandon! Great son!"