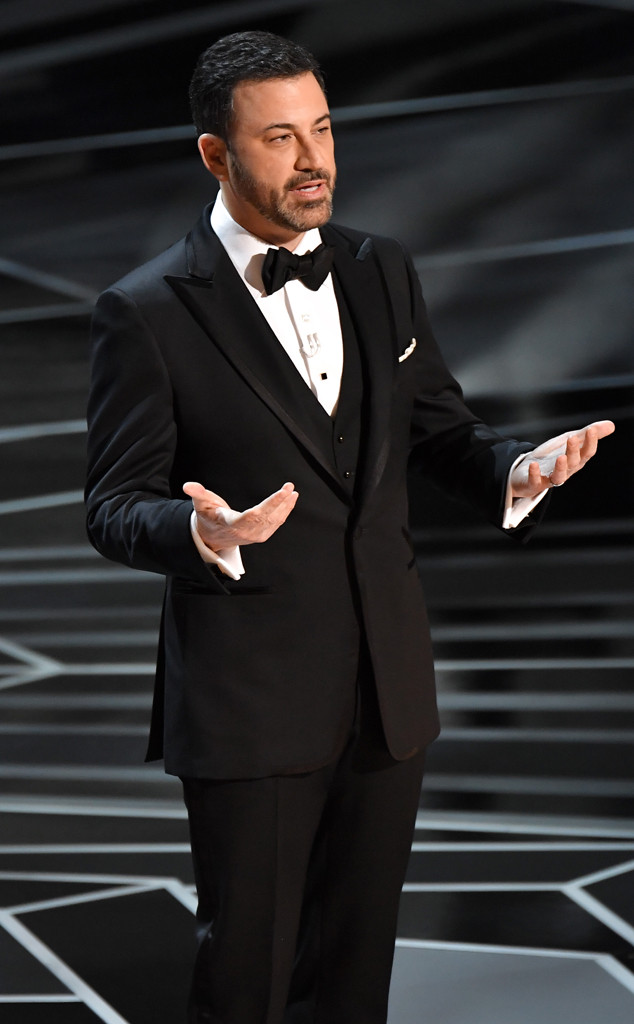 Rob Latour/REX/Shutterstock
Jimmy Kimmel is at it again. The 2018 Oscars host assembled a group of A-listers, including Emily Blunt, Ansel Elgort, Gal Gadot and Lupita Nyong'o, to surprise unsuspecting movie audiences.
Kimmel started the bit by saying it was time to thank people who really make the Oscars possible and keep everybody their working: audiences. A theater full of movie-goers thought they were seeing a sneak preview of Disney's A Wrinkle in Time, but all that was a ruse.
"I want to really thank them. The people you see on screen, they are across the way at the TCL Chinese Theater. They don't know we can see them," Kimmel explained.