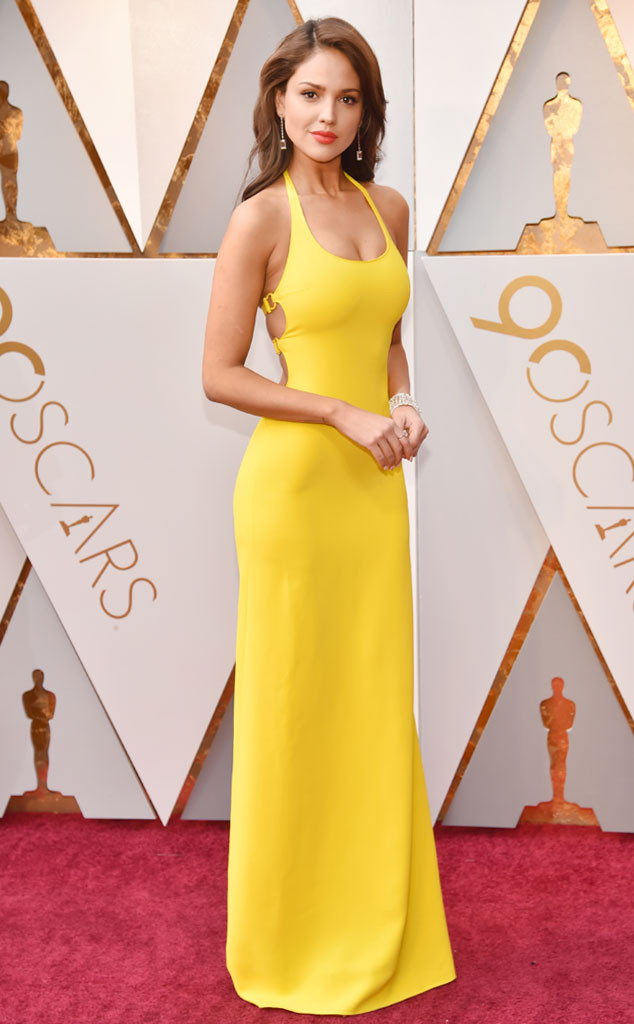 Kevin Mazur/WireImage
Eiza González is elated to be presenting an award tonight, but before that happens she's dropping some behind-the-scenes details about how her film Baby Driver was unique editing style.
"When you were shooting the film, I heard tales that it was being edited right there on the set," Ryan Seacrest says.
"Yes, Paul, our incredible editor who is actually nominated and we're rooting for him, wouldn't sleep. I mean, that guy would be there every day and every night because it was these series of scenes that you really determine that you can't miss one moment because everything is linked to the music," she explains to E!. "So it was complicated in that sense, but it was very exciting because it was very specific and everything was very clear before walking into shooting. It was fun, it was a different experience."
The actress says that the actors had earpieces to help them hear the beats and other times they had a choreographer to help them walk through certain scenes to help with the pace and timing of it all.