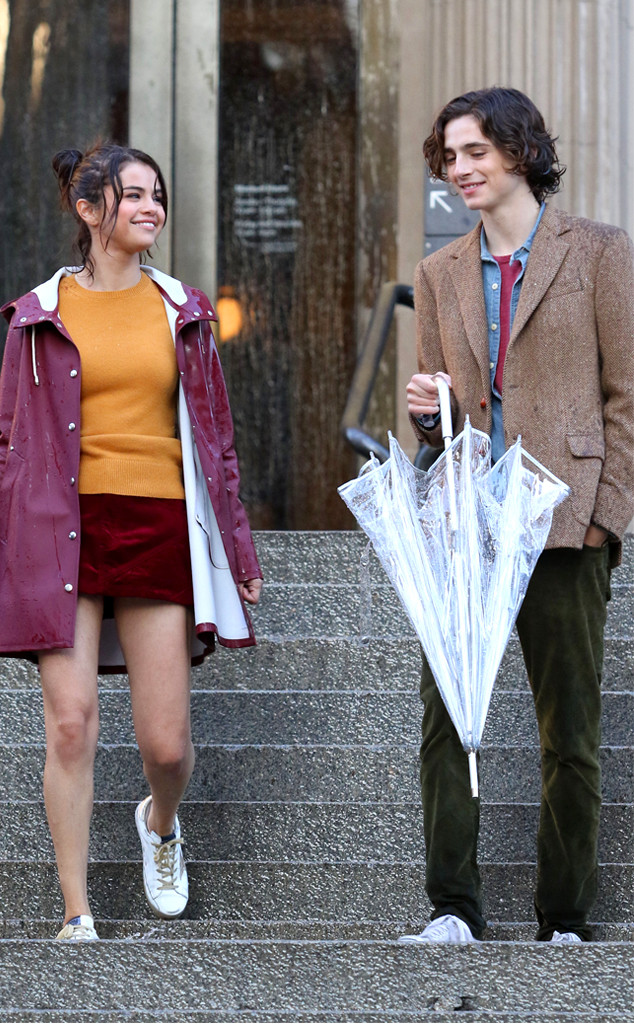 Splash News
Selena Gomez reunited with friend, co-star and Hollywood hottie Timothée Chalamet on Friday, a little more than a week before the Call Me By Your Name star will find out if he will win his first Oscar.
The 25-year-old pop star and actress and the 22-year-old actor, who play lovers in Woody Allen's upcoming film A Rainy Day in New York (as scene on set, above), were spotted having drinks together with friends at a restaurant at the Sunset Tower Hotel in Hollywood.
Chalament arrived around 9:30 p.m. with a male pal, while Gomez was spotted walking in with a few girlfriends about two hours later, a source told E! News exclusively. He chatted with her on the phone before she arrived and the two found each other inside.
They sat next to each other at a table and appeared to enjoy a friendly chat over drinks. Gomez had a martini, while Chalamet was seen with a Jack and Coke.