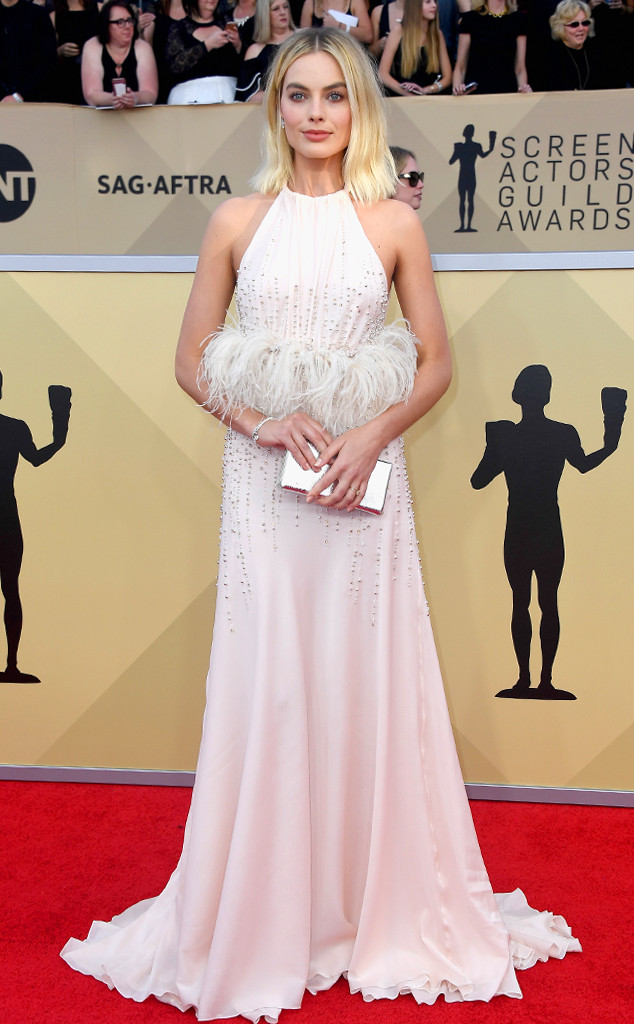 Frazer Harrison/Getty Images
Home really is where the heart is.
After a standout 2017, Margot Robbie revealed to E! News at the 2018 SAG Awards that the highlight of the past few months was traveling home to Australia for Christmas to spend time with her family and friends, as well as a recent ski trip with her friends.
And while she's earning rave reviews for her performance as disgraced figure skater Tonya Harding in I, Tonya, Robbie said most people don't recognize her when she's out and about in her everyday life.
"Honestly, if I don't wear make-up and just wear a t-shirt and shorts it's kind of fine," Robbie, nominated for her work as Harding, told E!'s Giuliana Rancic. "If I dress up, it's more easy to spot me I think."