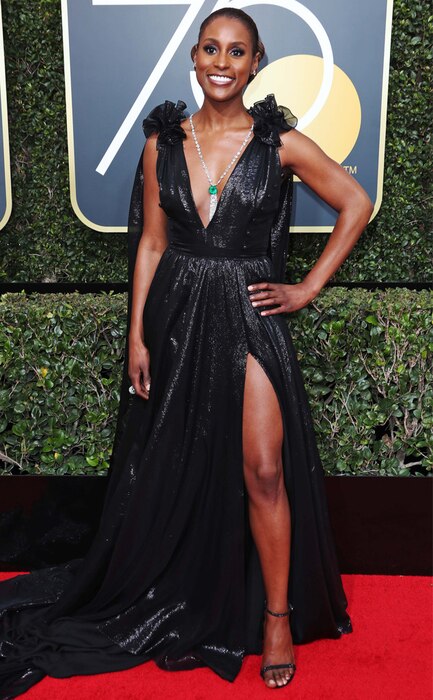 REX/Shutterstock
Hey, Barack and Michelle, ball's in your court!
Speaking with E! News' Giuliana Rancic on the red carpet at the 2018 Golden Globes, Issa Rae made her plea to the former President and First Lady to allow herself and Girls Trip star Tiffany Haddish to cook them dinner. Yes, you read that right.
The Insecure star, who is nominated for her work on the HBO comedy tonight, opened up about the admission she made during a December appearance on The Tonight Show With Jimmy Fallon regarding her desire to make a meal for the Obamas, saying she's still waiting for the call. "You know, it'll happen any day now because my phone has been on silent," she said. "I'm just waiting for the call, so they could've called. You know, they probably did call. So, we're just waiting. Tiffany's got the chicken batter ready, I've got the drinks. So Michelle and Barack, any day now. Sasha and Malia, they can come too. They're of age."