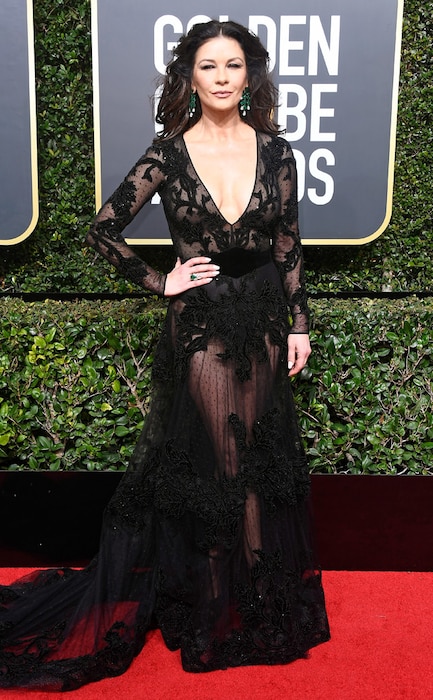 Frazer Harrison/Getty Images
Catherine Zeta-Jones is an old pro when it comes to award season, but that doesn't mean the award-winning actress doesn't still get a little star struck herself when she hits the red carpet.
Speaking with E! News' Erin Lim, Brad Goreski and Kristin Cavallari during the Countdown to the Red Carpet at the 2018 Golden Globes, the Feud star gushed about what it's like to rub elbows with her colleagues from the worlds of TV and film, revealing in the process that the night marks a big milestone in her career.
"My brother is with me tonight because my husband is in New York with the kids. He said, 'It was 20 years ago that I went to my first Oscars and my first Golden Globes. 20 years ago.' And I went, 'No way!' I'll never forget it. But I always get excited because I'm still star-struck by people, you know?"