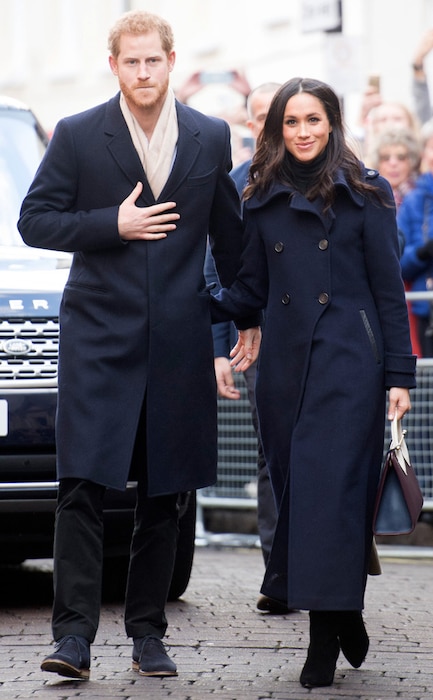 Jeremy Selwyn/Evening Standard/PA Wire
Meghan Markle and Prince Harry celebrated the new year in unique jet-setting style.
The future Mr. and Mrs. bid farewell to the last 12 rollercoaster months and rang in the highly anticipated new year by taking their final trip of 2017. No strangers to travel, the royal and his American fiancée left London and reportedly headed for the French Riviera, arriving just in time to count down to midnight on Sunday, according to The Daily Mail. Per the report, the couple met up with friends in the Monaco area. As a source told the outlet, "the British royals really enjoyed themselves."
While the engaged pair's getaway is enough to pique royal enthusiasts' interest, it's how they reportedly got there that is garnering just as much buzz.
According to The Daily Mail, the couple arrived in Nice on a commercial British Airways flight. Per the report, the two allegedly took their seats in the back of the plane near the bathrooms, occupying three rows of seats for the two of them and several bodyguards. Royals—they're kind of just like us!