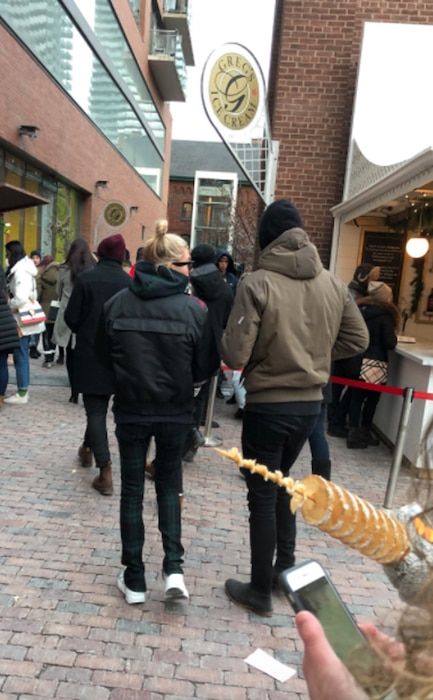 Twitter
Hailey Baldwin and Shawn Mendes are home for the holidays—Shawn's hometown of Toronto that is!
The model and the Canadian singer were spotted hitting up a Christmas market in Toronto on Thursday. The 19-year-old singer stopped to take photos with some of his excited fans.
Twitter user @sarahelizabeth13 posted photos with the singer and of the couple with the caption, "SHAWN MENDES AND HAILEY BALDWIN IN TORONTO."
For the public outing, Hailey donned a black jacket and plaid pants. The Canuck opted for a green bomber jacket, black pants and a beanie.
Last month, E! News reported that the couple was quietly dating. The two have yet to do a red carpet together, but have taken to the chilly streets of Canada with their relationship.