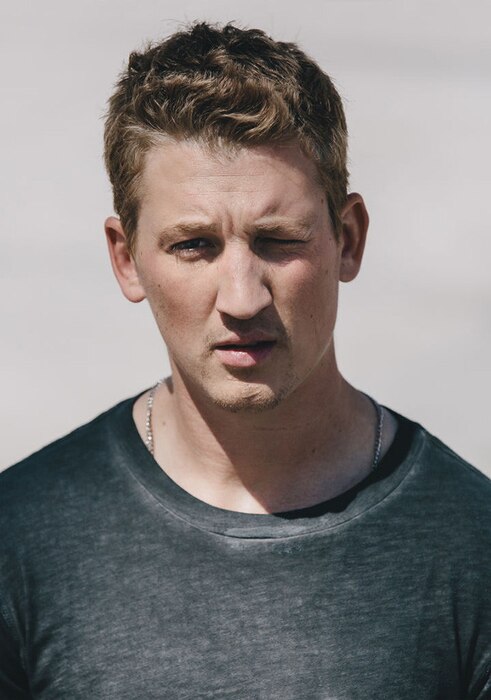 Courtesy Playboy/Joyce Kim
Miles Teller is still reeling from Esquire's "hit piece" that ran in 2015.
The magazine's cover story didn't cast the actor in a flattering light, prompting Salon to cherry pick his seven "douchiest quotes" and inspiring Mashable to debate whether he's actually an "a--hole"—and those were just two of many sites to revel in the actor's takedown. Shortly after the article went viral, Teller tweeted that his depiction "couldn't be more wrong," adding, "I don't think there's anything cool or entertaining about being a dick or an a--hole. Very misrepresenting."
A year after the Esquire story was published, Teller says he has become, "in a way," more guarded in interviews. "There are not that many checks and balances with print," the 29-year-old War Dogs actor says in Playboy's September issue (on newsstands Friday). "In that case, or in any case, they can paint you however they want to paint you. For an actor, if they're looking at your work, they're seeing it two years after you did it. But I've got these movies coming out that totally contradict your image of me. You don't even know what I'm working on now."
Teller, who next stars in the boxing biopic Bleed for This, has come to accept that he is not in control of his public image. "If somebody wants to do a hit piece, they'll do a hit piece. In that case, the Esquire reporter had her mind made up long before I showed up. What's frustrating is that she calls me an a--hole, and then because it's in a magazine, people say, 'Oh, he must be.' But I've had however many years of being myself, and I know the kind of person I am," he says. "I will defend the person I am through my actions. People can make of it what they want."