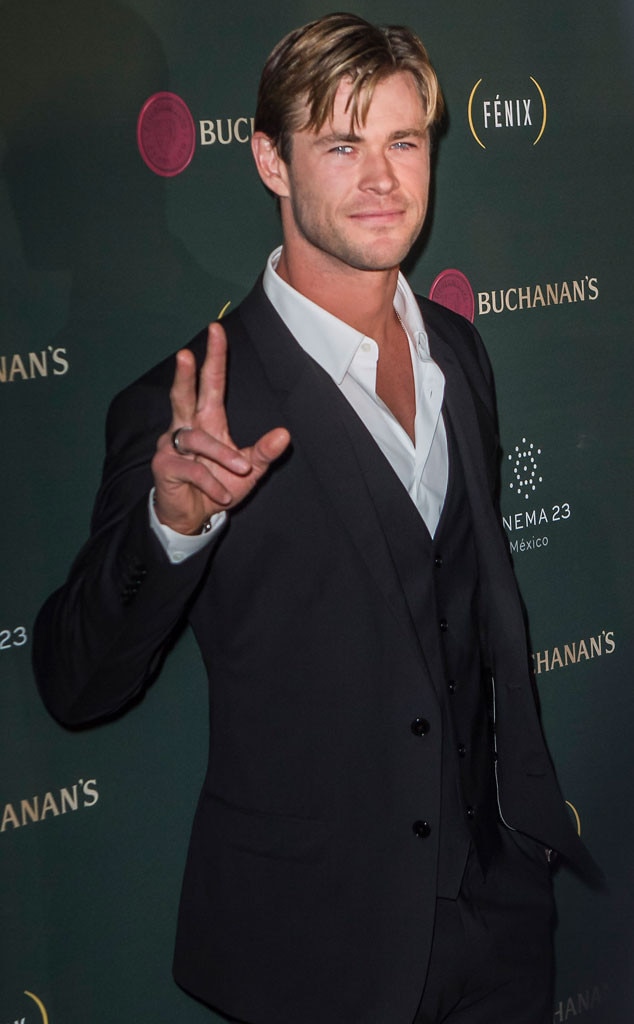 Clasos.com.mx / Splash News
Who wants to party with Chris Hemsworth?
Well, now you can—for just $5!
Here's the deal: Chris has teamed up with ifOnly.com to raffle off two tickets to the NYC premiere of his new drama In the Heart of the Sea. The prize includes a meet-and-greet and walking the red carpet with Chris and even hanging with him at the after party.
Proceeds benefit the Australian Childhood Foundation, an organization that works to save children from abuse, neglect and family violence.
"My dad worked in child protection for many years," the Thor star tells me. "When both my parents started working for the charity I was inspired by the work they were doing. My brothers and I were very fortunate to have a wonderful childhood but we were made aware that wasn't the case for all children. Knowing that, was what motivated me to want to help in any way I could."