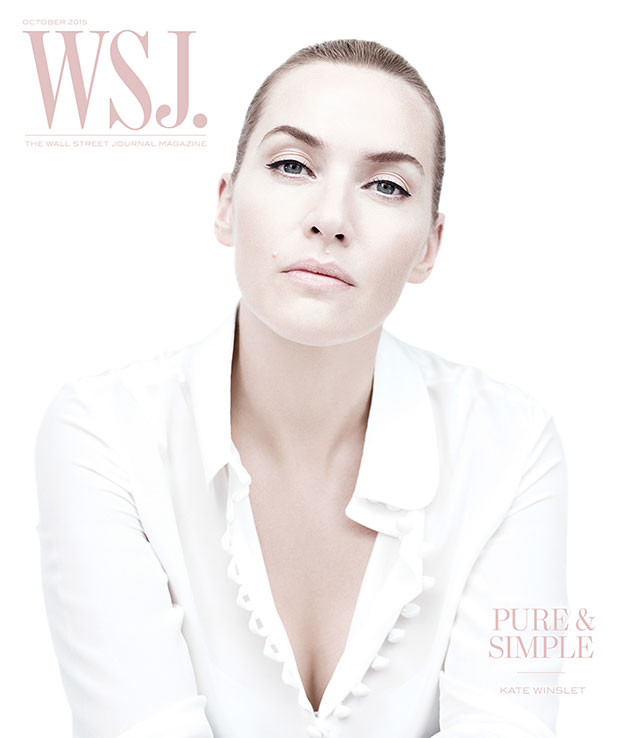 Willy Vanderperre for WSJ. Magazine.
Kate Winslet prides herself on her privacy.
The actress met her first husband, director Jim Threapleton, on the set of the indie film Hideous Kinky. In 1998, they were married. By 25 she was a mother to Mia Threapleton, and by 26 she was divorced. Kate married director Sam Mendes and welcomed a son, Joe Mendes, in 2003; the two split in 2010. In 2012, Winslet married Ned Rocknroll, with whom she had a son, Bear Winslet, born in 2013.
Decades ago, Kate tells WSJ. Magazine she struggled with attention on her love life. "No one teaches you, and also no one particularly helps you. It's a very specific thing to ask people to understand. 'So-and-so was mean about me in the newspaper.' 'Oh, just ignore it.' But you can't, because it's not true."
Regarding Jim and Sam, she says, "I know lots of people who are not in the public eye who have gone through several marriages, I really do, and it's just those are the cards that life dealt me. I didn't plan on its being that way. And f--k me, it hasn't been easy, you know." Kate has kept details surrounding both splits close to the vest, saying, "No one really knows what has happened in my life. No one really knows why my first marriage didn't last; no one knows why my second didn't."
Kate adds, "I'm proud of those silences."