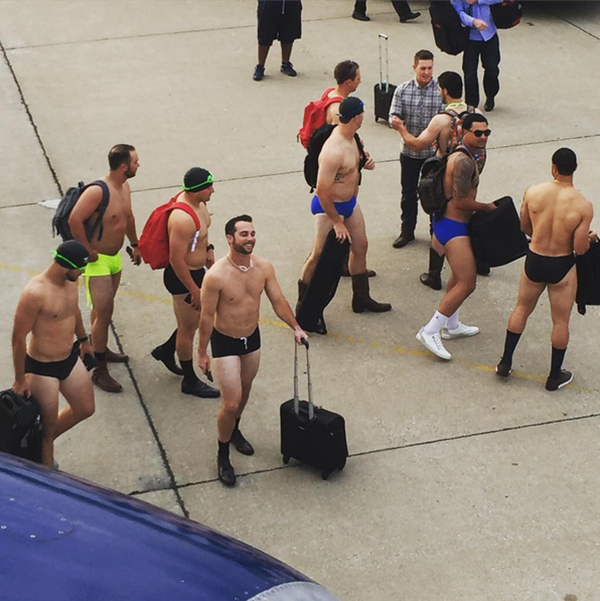 Instagram
Poor (rich) guys! The St. Louis Cardinals' 2015 rookies were forced to wear Speedos to the airport yesterday as part of some hilarious, end-of-season hazing.
The studs were spotted clad in their teeny-tiny swimwear, suitcases in hand and six-packs there for the staring. Some donned skull-pinching swim caps and neon goggles while others kept it chic in black and blue bottoms.
Well, at least they had each other.
Cardinals pitcher Carlos Martinez Instagrammed the pic of the half-naked rookies before they boarded their charter flight.
We don't know about you, but we're kind of living for that one guy who used the opportunity to explore a fluorescent-green look.