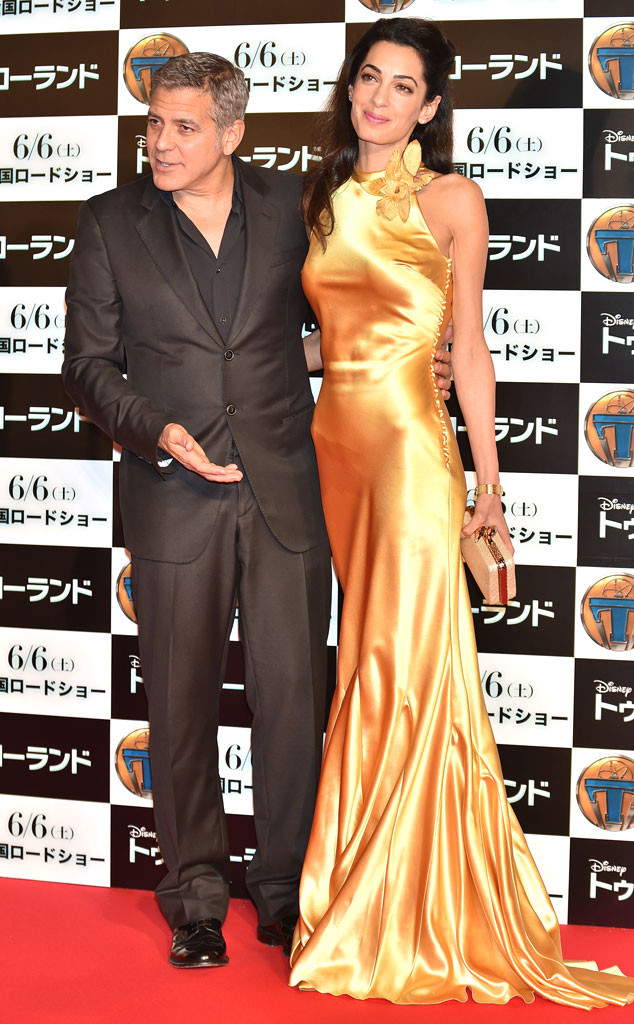 Atsushi Tomura/Getty Images
George Clooney—a man who was once least likely to settle down—has reached a major marriage milestone.
The 54-year-old Oscar winner celebrated his one-year wedding anniversary with wife Amal Clooney, 37, on Sunday, and it seems the two lovebirds are stronger than ever.
The good-looking duo stepped out on Friday and enjoyed dinner at Asanebo Japanese restaurant in Studio City, Calif. (a favorite of the couple's). Both were dressed casually for their evening out—although of course, they still turned heads—with Amal wearing an asymmetrical stripped dressed teamed with red lips while her husband sported a brown button-down shirt and jeans.