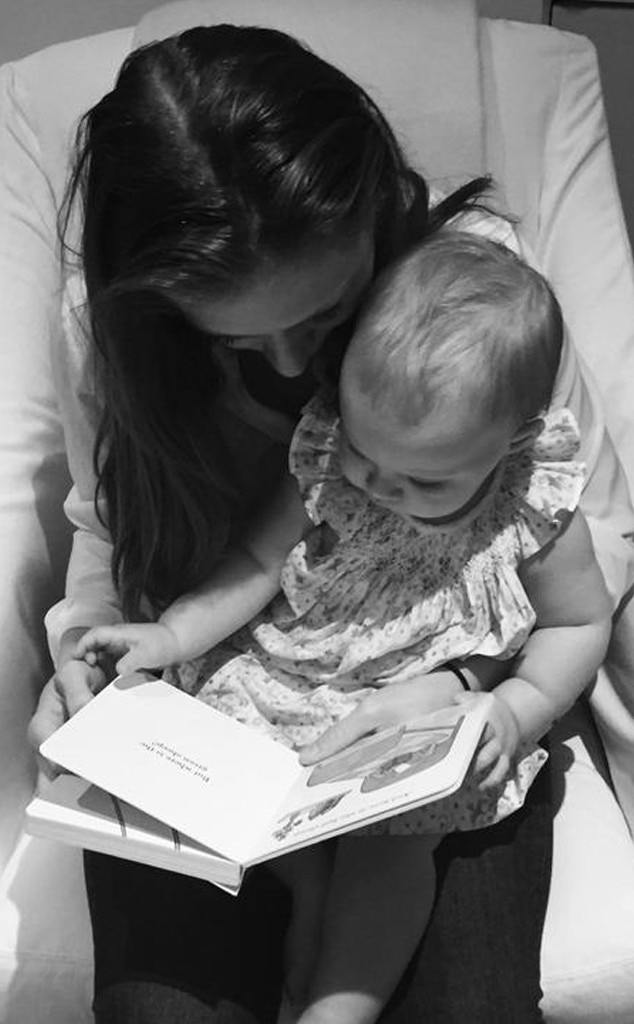 Twitter
We're warning you, Chelsea Clinton. They grow up way too fast!
This weekend was a special one for the author and activist who was celebrating baby Charlotte's first birthday. In a precious picture posted on social media, the mother-daughter duo was able to enjoy some story time before it was time for bed.
"Last book for Charlotte before bedtime on her first birthday!" she wrote on Twitter Saturday night. "Marc & I are so grateful every day to be her parents."
One day later, proud grandmother Hillary Clinton shared a campaign video that featured images of baby Charlotte. What came next was a message aimed at parents across the country.