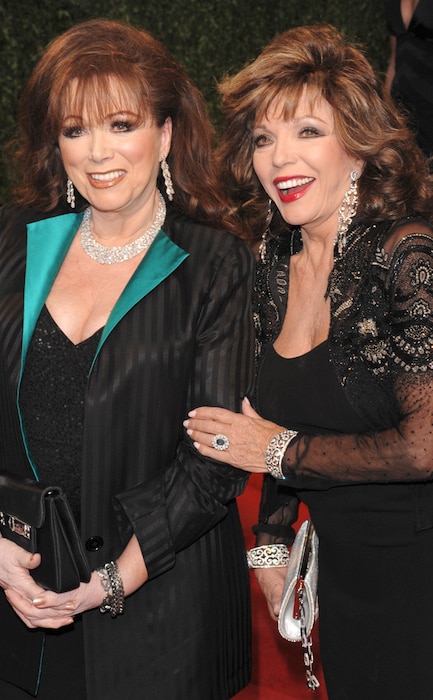 AP Photo/Evan Agostini
When it comes to writing, it's safe to say Jackie Collins was the best in her family.
But in an emotional new essay, Joan Collins is remembering her sister with special memories and powerful words of her own.
"Jackie really enjoyed her life so much and lived it to the hilt, and when we were together, even if we hadn't seen each other for a few months, we were thick as thieves," she wrote on her personal website. "I don't think I will ever recover from the sadness of losing my beautiful baby sister."
She continued, "Someone once said: 'The reality is you don't "get over" the loss of a loved one, you learn to live with it.' I think Jackie would have liked us to do more than that. As she requested, I will not mourn her death, but rather celebrate her life."