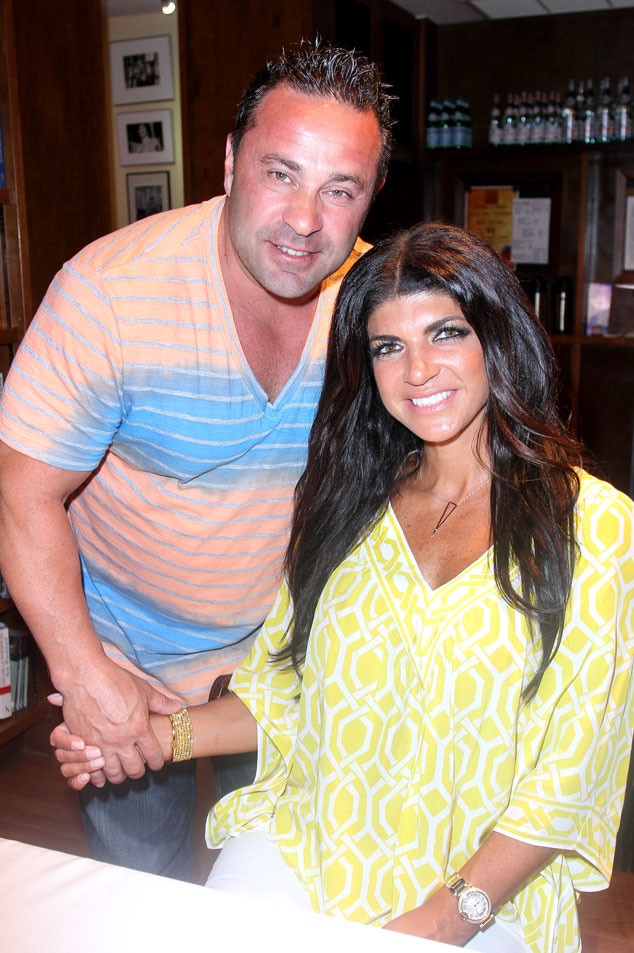 John Parra/WireImage
It's now been nearly nine months since Teresa Giudice began her federal prison sentence for fraud, and now we're getting another look at her life behind bars.
In an upcoming three-part Bravo special about the mother of four's time at the Federal Correctional Institution in Danbury, Conn., the reality star admits, during a telephone conversation with Joe Giudice, that she misses having sex with her husband of 15 years, who will serve a 41-month sentence upon his wife's release.
Viewers hear an incarcerated Teresa, 43, joking about phone sex with her husband, also 43, who replies that he's on the couch so it's couch sex. In his confessional, the Italian born reality star later admits that he doesn't spend a lot of time in his bed without Teresa, and instead, he prefers the couch.