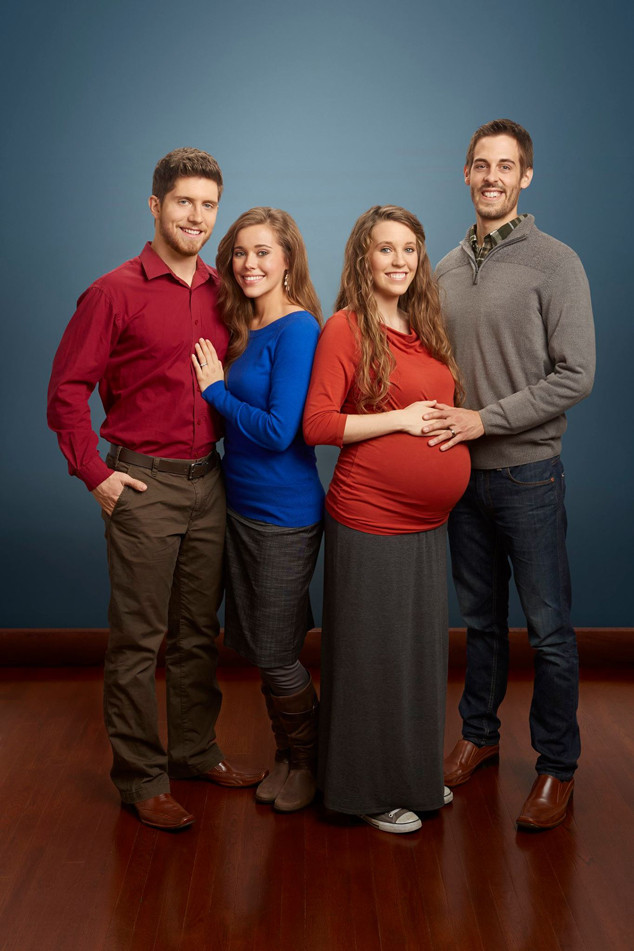 TLC
Well, that didn't last long. The Duggars are returning to TV with a series of new specials on TLC, E! News has confirmed. The stars of 19 Kids and Counting, specifically Jill Duggar Dillard and Jessa Duggar Seewald, will be at the center of at least two specials.
Jessa and husband Ben Seewald are preparing for her first baby, due in November, and Jill and husband Derick Dillard are preparing to move to El Salvador for missionary work. The specials will highlight both life changes, but don't expect embattled older brother Josh Duggar to appear in their specials.
"We are looking forward to reconnecting with everyone with the new specials on TLC—many have asked about our mission work and about the challenges of taking our family to a different country, culture and learning a new language," Derick wrote on Instagram. "We appreciate your prayers."