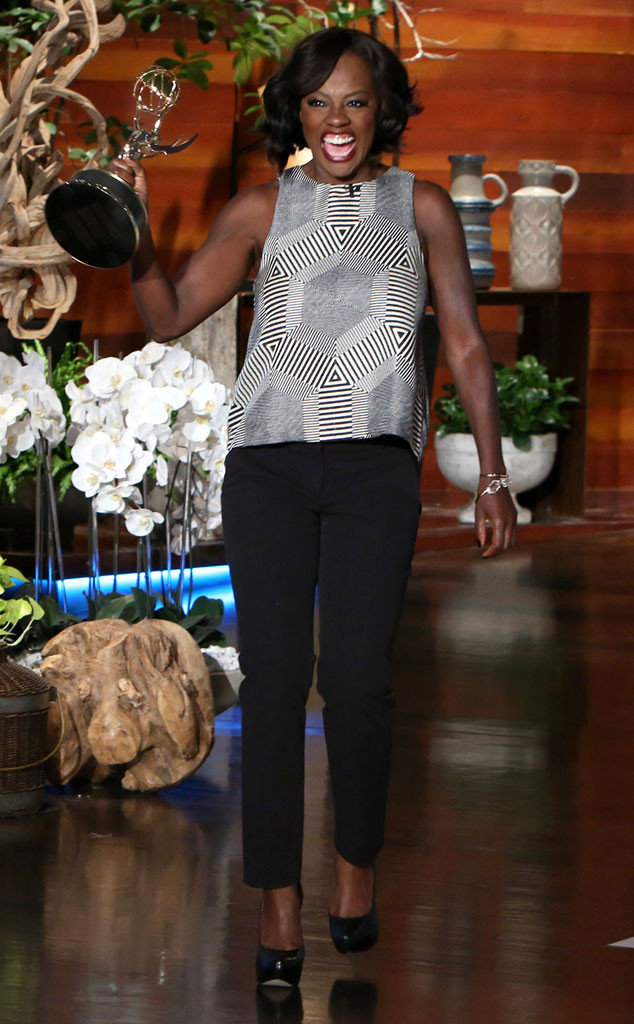 Michael Rozman/Warner Bros
Looks like Viola Davis relied on a little liquid courage before her powerful Emmys acceptance speech!
The How to Get Away With Murder star dished about the unforgettable evening during an appearance on The Ellen DeGeneres Show Thursday, and it appears the hilarious talk show host might have caught on to Davis' pre-Emmys ritual.
When asked if there was any preparation for the history-making victory speech, Davis admitted "sort of," adding, "I did want to mark the fact that it was the first African American to win in the Lead Actress category. I love that Harriet Tubman quote; I thought it was so progressive."
Davis added that Julius Tennon was taken aback by her passionate speech, saying, "My husband said afterwards: 'V, I didn't know where you were going with that. I really didn't. When you were saying those white women with their arms stretched out over the line I was like, what is she doing?'"