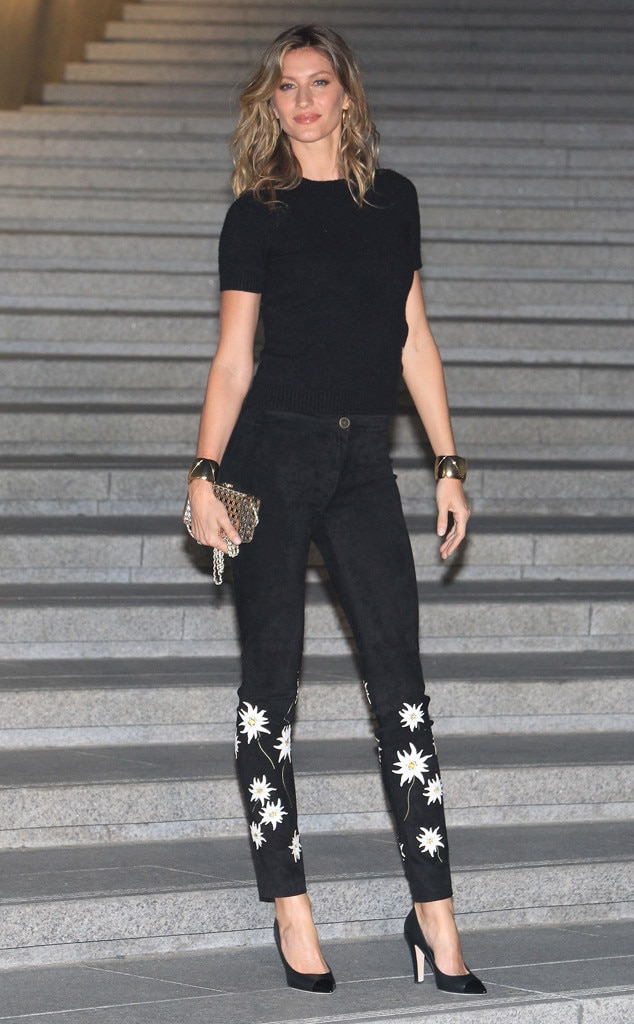 Chung Sung-Jun/Getty Images
Can't get enough of Gisele Bundchen? Then hopefully, you have some extra cash lying around.
The 35-year-old star, who is the world's highest paid supermodel—a title which she's held for the last nine years—is releasing a limited "Collector's Edition" coffee table book that will set you back a cool $700 bucks (and no, this is not a typo).
According to the book's publisher Taschen, the 536-page hardcover book celebrates the supermodel's 20-year milestone in the industry and will feature more than 300 photographs, including nude shots (she's naked on the cover) and is "personally curated and designed by Gisele in collaboration with Giovanni Bianco."