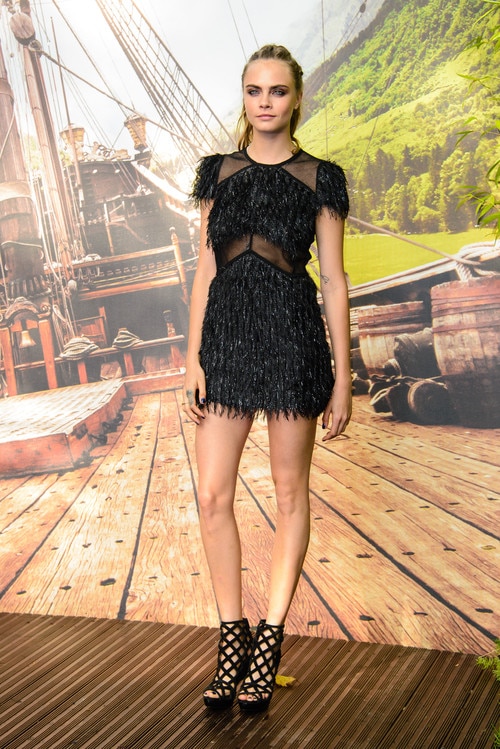 Chris Joseph/ZUMA Press/Newscom/EFEVISUAL
Attention paparazzi: Cara Delevingne is not messing around in Milan.
The Burberry cover girl took to social media Wednesday following an unfortunate run-in with the Italian paparazzi.
Delevingne flew to the fashion capital to join fellow model Kate Moss in a presentation for the brand, Mango, but when she arrived, she was met with the glares of flashing cameras. Describing the aftermath on Twitter, Delevingne began by making a plea with her stalkers.
"To the guys in Milan! I only cover my face when you are rude to me, please do not make me feel like a zoo animal" the catwalk star tweeted, begging to be left alone.
The Pan star continued, recounting how she had been excited to arrive in Milan until she was blinded by the bulbs. Her account quickly filled with tweets fearing that her trip is already ruined, pleading for empathy, and threatening to camp outside the photographers' houses with cameras "one day when [she] has time."
While it is still unclear what exactly the paparazzi did to her, we can assume they were overbearing and invasive from the context of her statements. The British beauty was so infuriated by the objectification, the threats continued to fill her feed.