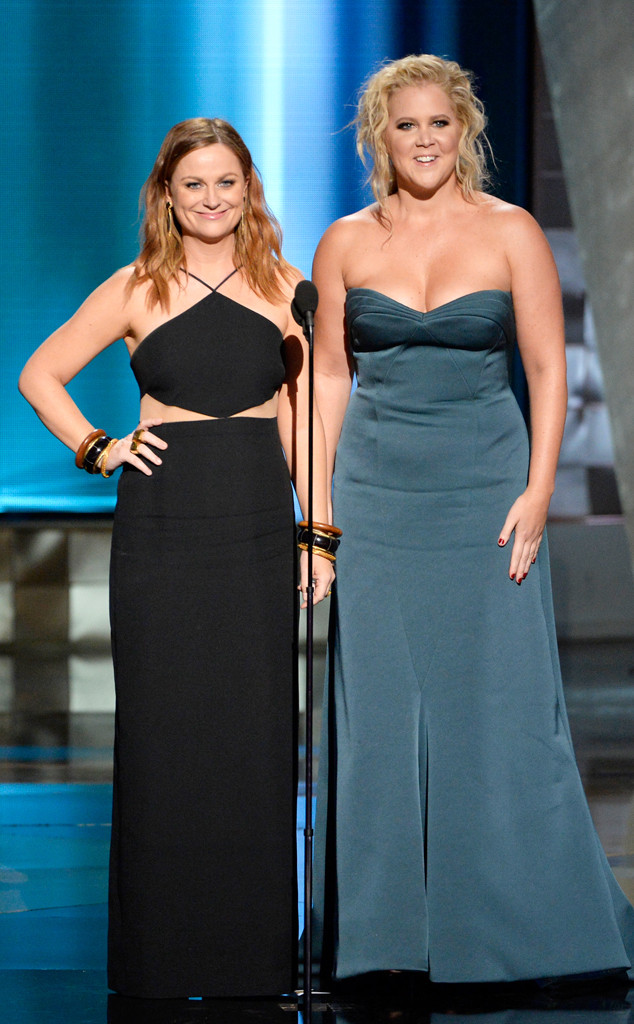 Phil McCarten/Invision for the Television Academy/AP Images
Amy Schumer is on a damn role.
The comedian is fresh off the Best Summer Ever—full of late-night talk show debauchery, a blockbuster movie and jet ski rides with Jennifer Lawrence. We thought it was impossible to one-up vacas with JLawr, but it seems she just did. That's because Amy Schumer just had the Best Emmys Ever.
It's not that surprising, of course, given the path her career has been taking lately. She's kind of doing everything right. She reigned over tonight's awards show like a true queen and we've got the evidence to prove it. It all started with the transportation. Yes, the transportation. Did you think that she wouldn't fly private to the festivities?