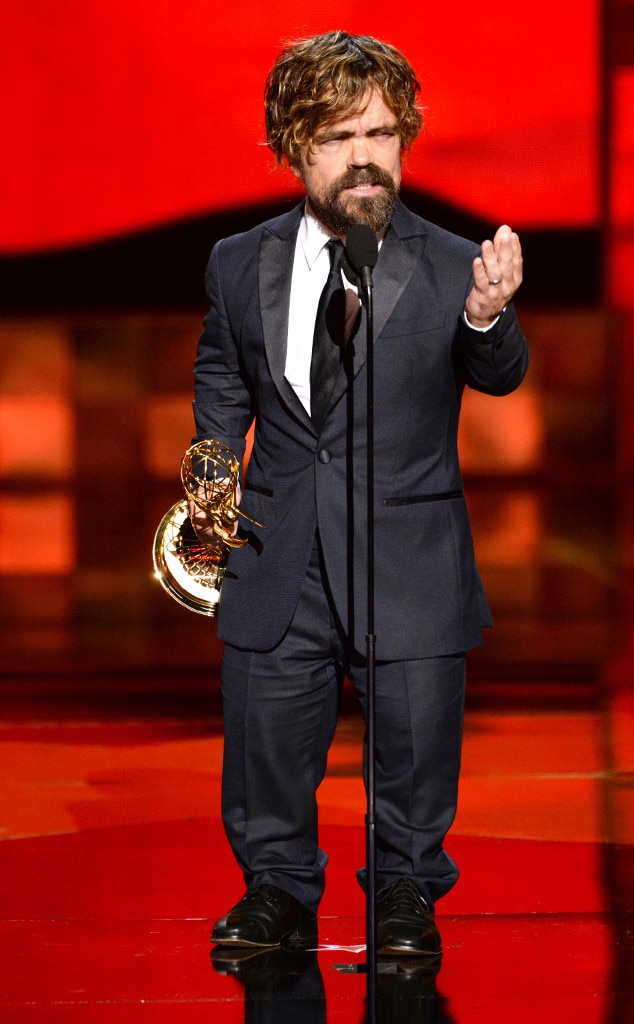 Phil McCarten/Invision for the Television Academy/AP Image
And the Primetime Emmy Award for Outstanding Supporting Actor in a Drama Series goes to…Peter Dinklage!
The award marks the second time that the Game of Thrones actor has taken home the top honor—which he first one in 2011—and he was admittedly not expecting this evening's big win at all.
"I wasn't prepared at all, I was even chewing gum!" he told the crowd.
"I wasn't prepared because the other actors in my category I'm still sort of awed by their performances."