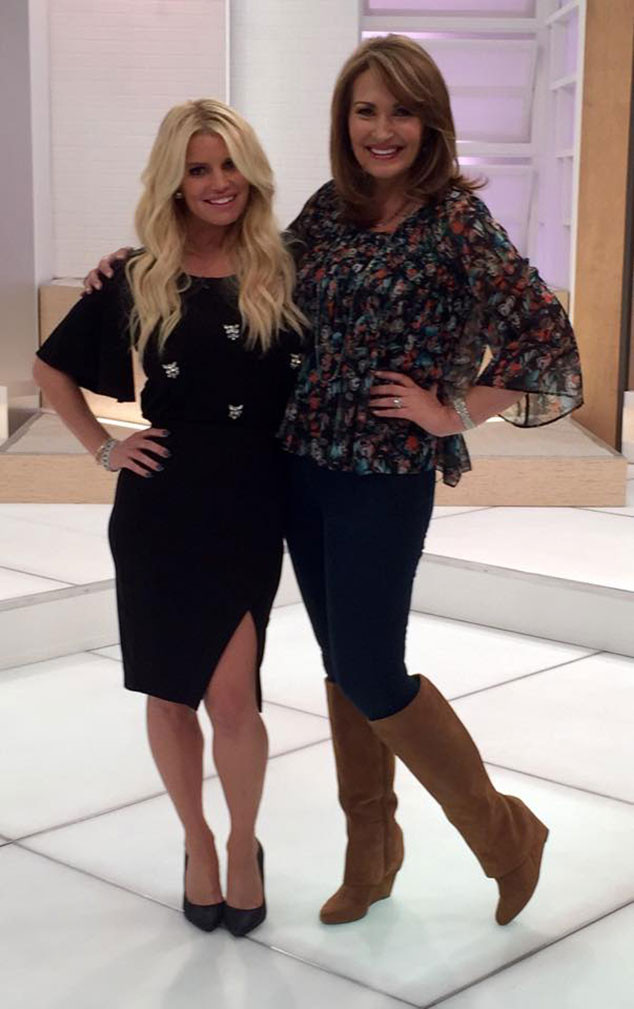 Colleen Lopez on HSN/Facebook
UPDATE: "It was fun to have Jessica make her HSN debut with her mother Tina last night," the network tells E! News in a statement. "We were happy to host them and thrilled with the way customers responded to the collection."
__________________
Oh, Jessica Simpson!
The fashion designer appeared on HSN at 9 p.m. Thursday to sell items from the Jessica Simpson 10th Anniversary Collection. In addition to generating interest in her clothing line, viewers were also interested in her behavior. During the two-hour show, some viewers said Jessica seemed unsteady next to host Colleen Lopez.
Jessica's mother, Tina Simpson, also participated in the taping.
During one segment, while promoting the Jessica Simpson "Kiss Me" Super Skinny Gray Jean, the fashion-forward star slurred her speech as she explained that her sister, Ashlee Simpson, shares jeans with Evan Ross. "Ashlee is like the best at wearing gray. My sister...Like, she's very rock 'n' roll, but there's something about a gray that's like...sexy. Maybe it's her and her husband, they share jeans...I have no idea...I don't know. There's just something hot about them," Jessica rambled.
Focusing on the fashion, Colleen said many female shoppers are "obsessed" with the $59 gray jeans, to which Jessica replied, "Maybe men, too. You never know!"