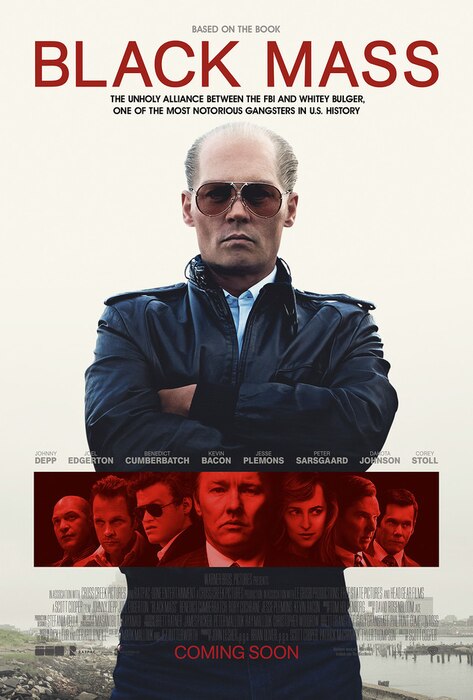 Warner Bros.
There's been much talk about Black Mass, mostly surrounding Johnny Depp, his incredible transformation into Boston drug lord James "Whitey" Bulger and how this film could potentially get him a nod at the Oscars for Best Actor.
But does the film itself—which centers on Bulger's reign over the Boston drug world and his decades-long alliance with the FBI—live up to the hype that surrounds Depp?
Here's what five critics said about the film, which hits theaters on Friday:
1. The Hollywood Reporter's Todd McCarthy says, "Depp shines in a solid gangster biopic. "
"Johnny Depp finally gets back down to some serious business in Black Mass," he writes. "Long-time Depp fans who might have lately given up hope of his doing something interesting anytime soon will especially appreciate his dive into the deep end here to personify genuine perfidy in the guise of legendary hoodlum James 'White' Bulger."
He adds, "Depp's instinct for observing, underlying and keeping things in, then letting it all out when required, pays big dividends... It's unexpected, very welcome at this point in his career and one of his best."