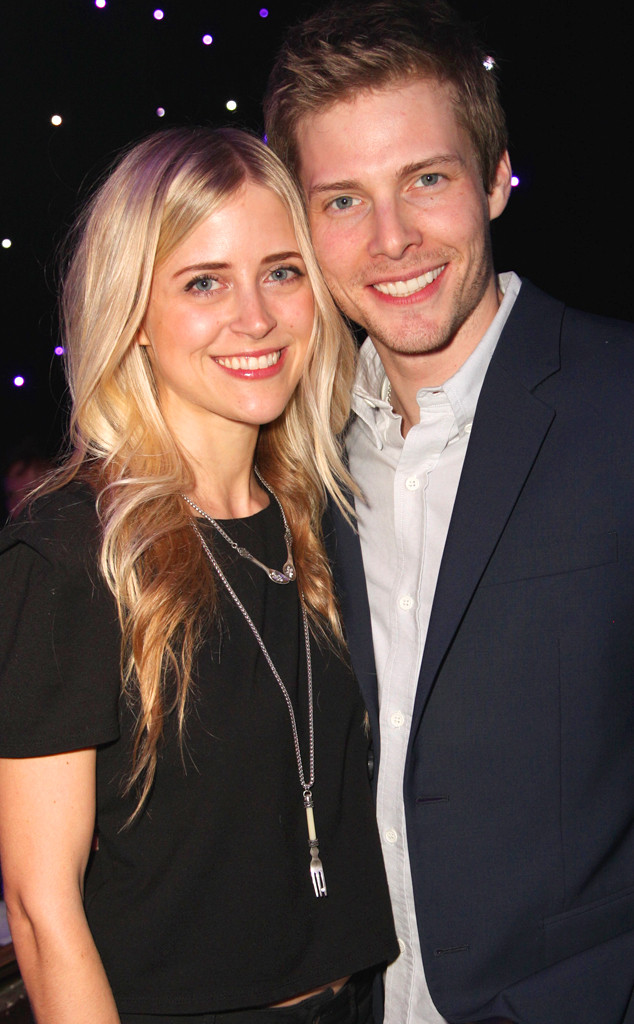 Ryan Miller/Getty Images
Silas is officially off the market!
Actor Hunter Parrish married longtime girlfriend Kathryn Wahl Sunday at Flying Caballos Ranch in San Luis Obispo, Calif., E! News confirms.
The bride wore a strapless white tulle gown with her long blond hair down. She accessorized her look with a floral crown. The former Weeds star kept it casual, opting for a brown vest over a white shirt. Guests used the hashtag #loversinparrishdise to aggregate their pics.
Attendees danced the night away under the California stars, as the wedding took place completely outdoors. One area was outfitted with stacks of hay that had been transformed into couches. The altar seemed to feature a teepee as well, which also had a presence at Kathryn's bridal shower.
Since their wedding, the couple has shared photos on Instagram of their romantic Island honeymoon. Parrish shared a photo of himself overlooking the ocean while taking a dip in the pool, which Kathryn presumably shot, but it's the caption that's really catching our attention!