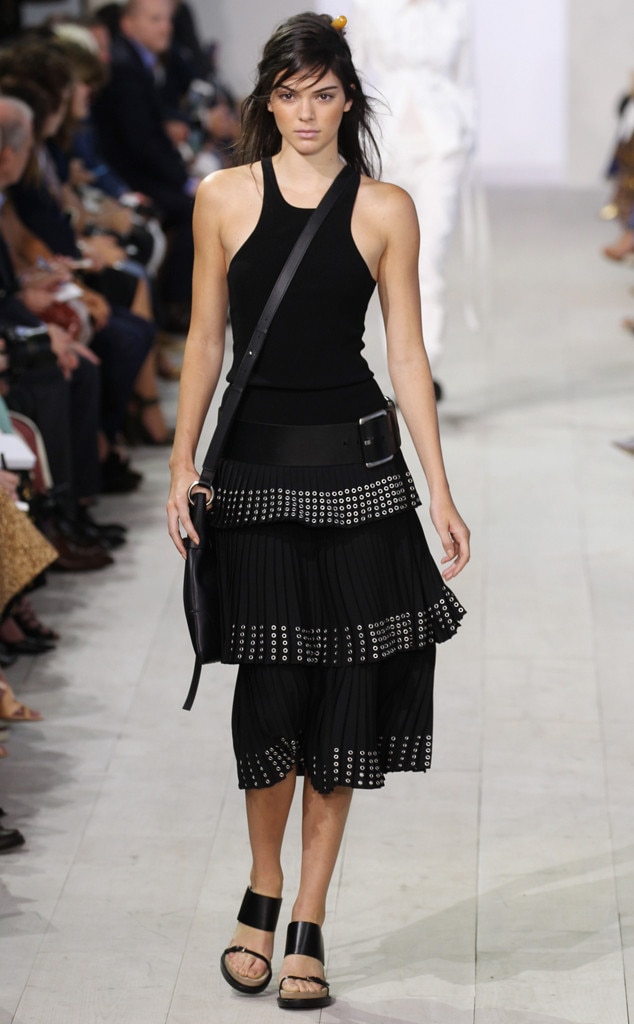 Fernanda Calfat/Getty Images
When you're this good, you get to be selective.
Kendall Jenner isn't appearing in as many runway shows as she did last season, but she's certainly crushed the three catwalks she's stepped out on so far. The supermodel topped off the show at Michael Kors in a slim black tank and tiered midi skirt featuring an oversized belt and pleats, and smiled while she was at it.
The 19-year-old has reason to be happy: The whole fam is in town, she's as in demand as ever and, oh, not to mention that supermodel squad she's stepped out with while in town for New York Fashion Week. But we gotta wonder, being as in demand as Kendall is, will she hit the runway for brother-in-law Kanye West? She didn't star in the rapper's inaugural Yeezy Originals show last year—little sis Kylie Jenner filled in at the presentation instead.