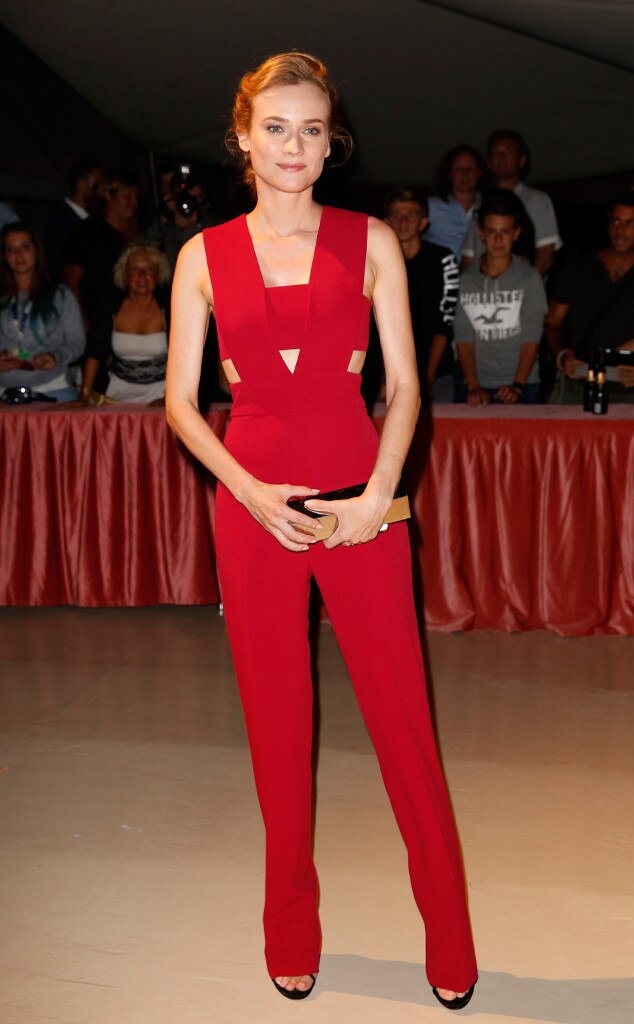 Tristan Fewings/Getty Images
The spending habits of the rich and famous are nothing if not fascinating. A $3,000 Saint Laurent bag worn by the likes of Gigi Hadid and Reese Witherspoon? Barely a drop in the bucket for our favorite stars, but for those of us in much lower tax brackets, making that splurge can require some major saving strategies (instant ramen, anyone?).
Given Hollywood's infatuation with the Cushnie Et Ochs Pre-Fall 2015 Stretch Cady Jumpsuit, worn by style star Diane Kruger earlier this month at the Venice Film Festival and prior by Erin Andrews and Emily Ratajkowski, we thought we'd break down the price of the one-piece ($1,695) into more relatable terms—especially if you live the in-the-scene LA lifestyle. Because, sometimes, you can only quantify a big splurge with the cost of other splurges.