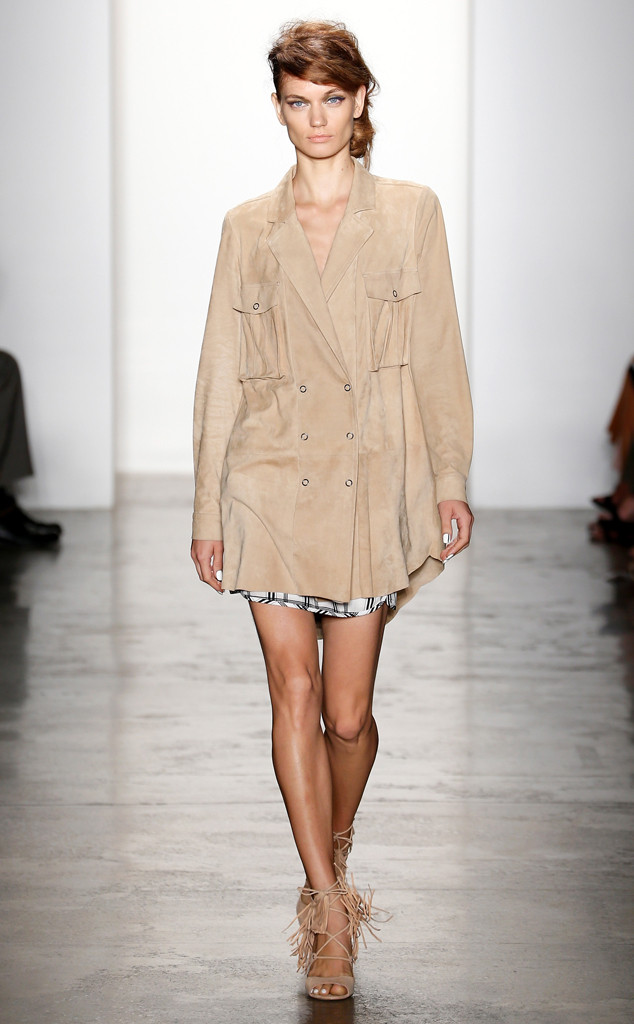 Brian Ach/Getty Images for Marissa Webb
In preparation for the chilly season, we're lining our shelves with one of autumn's favorite fabrics: suede. The soft, oftentimes faux leather can bring an interesting texture to an otherwise casual or semi-formal outfit—it has a delicate touch like velvet while emitting tough vibes.
Even though suede is a cold-weather staple, designers like Marissa Webb weren't afraid to add the fabric into their spring 2016 collections this fashion week. (We love how the black-and-white print peeks out just below the dress and draws the eyes to the entire look.) But how do you wear this supple material without looking like you're in a Western? Let's look to these style savants for inspiration.