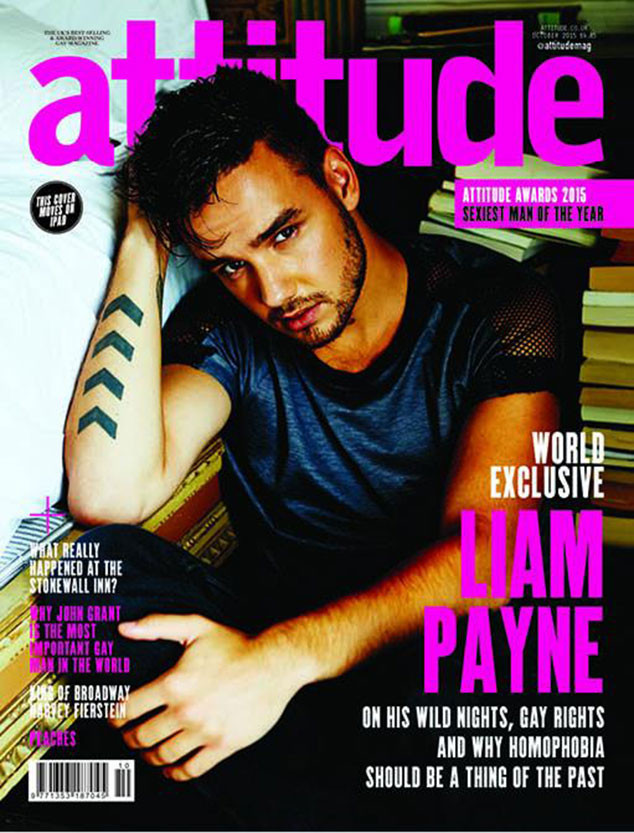 Twitter
Liam Payne is speaking out following criticism over comments he made to gay magazine Attitude, during which he expressed frustration over fans shipping a fan fiction relationship between One Direction band mates Harry Styles and Louis Tomlinson.
Payne, 22, who had in August denied he is homophobic, had told the outlet in an October 2015 issue cover story that after the U.S. Supreme Court legalized same-sex marriage, "there were loads of rainbow flags flying at our shows, but I think that was mainly because people think of the Louis and Harry thing, which is absolutely nuts and drives me insane." He had also talked about Tomlinson expecting a baby with Briana Jungwirth, saying he was bothered when people think her pregnancy is fake.
But it appears his comments about the rainbow flags got fans most upset.
Many fans took to Twitter to respond to Payne's comments to Attitude.
"If you come online and play victim once again I'm honestly gonna be done," one person said, echoing similar comments from other users.
"It's funny I thought people appreciated honesty these days," he tweeted.
"Can see people saying I'm playing 'the victim' I don't feel even 1% a victim at all I had a wonderful time doing the shoot," he said. "And am blessed with the best job in the world massive thank you to @AttitudeMag for having me along and for everyone who enjoyed reading."