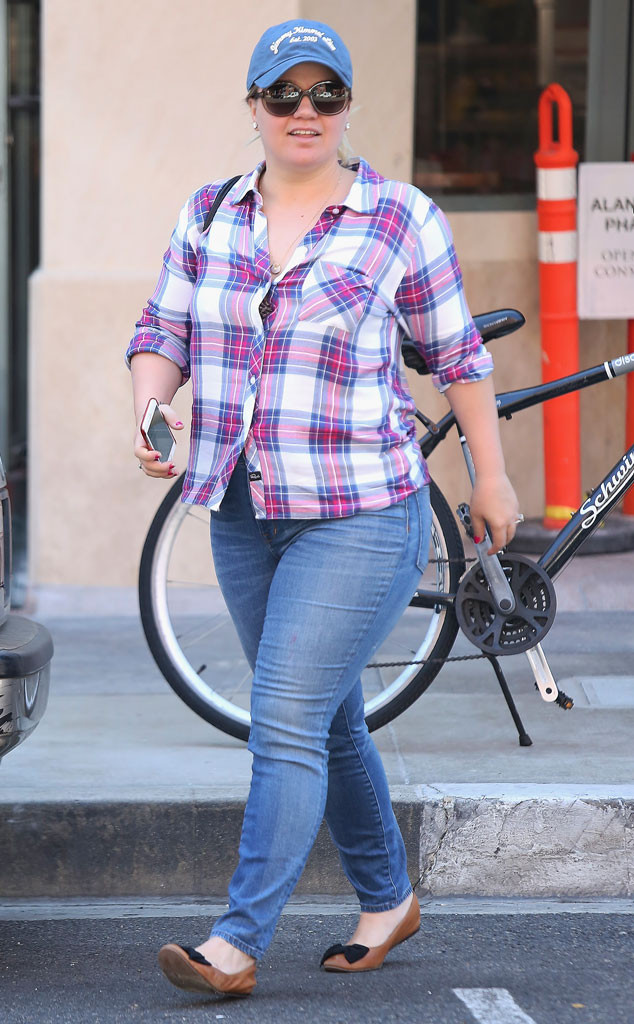 Splash News
Kelly Clarkson is all of us.
The "Heartbeat Song" singer is pregnant with baby No. 2, and the cravings are already kicking into gear. Clarkson, 33, revealed what she's been jonesing for on Twitter, giving fans an inside look at the delicious foods she wants to chow down on.
"I want a giant plate of pickles, green olives, cheese, and crackers.....like right now. #preggerprobs," she wrote very early Thursday morning.
Don't we all, Kelly. Don't we all.
Clarkson has always been very open about her pregnancies and life with her firstborn, River Rose Blackstock, so it's no surprise that she's giving followers a vivid picture of what her new baby bump is bringing her; even her big reveal was in a public forum!
"I would like to apologize to my husband. This was not planned. I'm just so hormonal. Everything is great, I haven't vomited yet. That's a win y'all," Clarkson quipped during a concert in August, in which she revealed that her second child with hubby Brandon Blackstock is on the way!