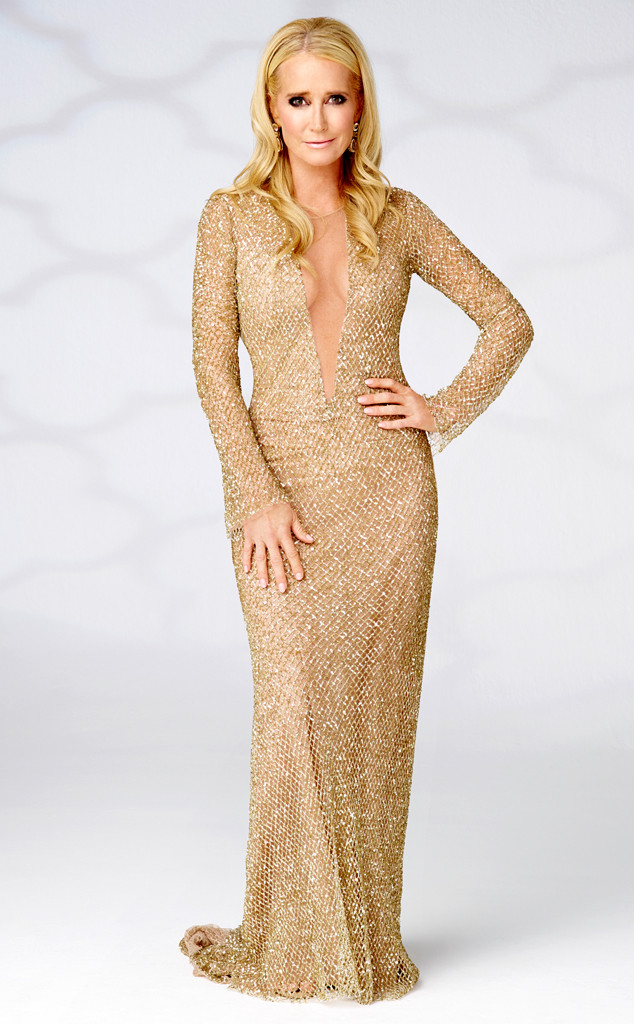 Michael Larsen/Bravo
After a lengthy silence, and a highly publicized rocky summer, Kim Richards is back on social media and sending positive messages to all of her adoring fans.
The former Real Housewives of Beverly Hills star took to Twitter this week to write, "I hope you all had a fun & safe Labor Day. I've missed you all! Thank you for all the love you mean so much to me."
Then earlier today she added, "It's a wonderful Wednesday. Remember to appreciate and love yourself as well as others today. Have a VAVOOMSHABANG kind of day. Stay cool!"
And when several fans of the former child star turned reality star reached out directly, she informed them that she's feeling good and that it's "good to be back."