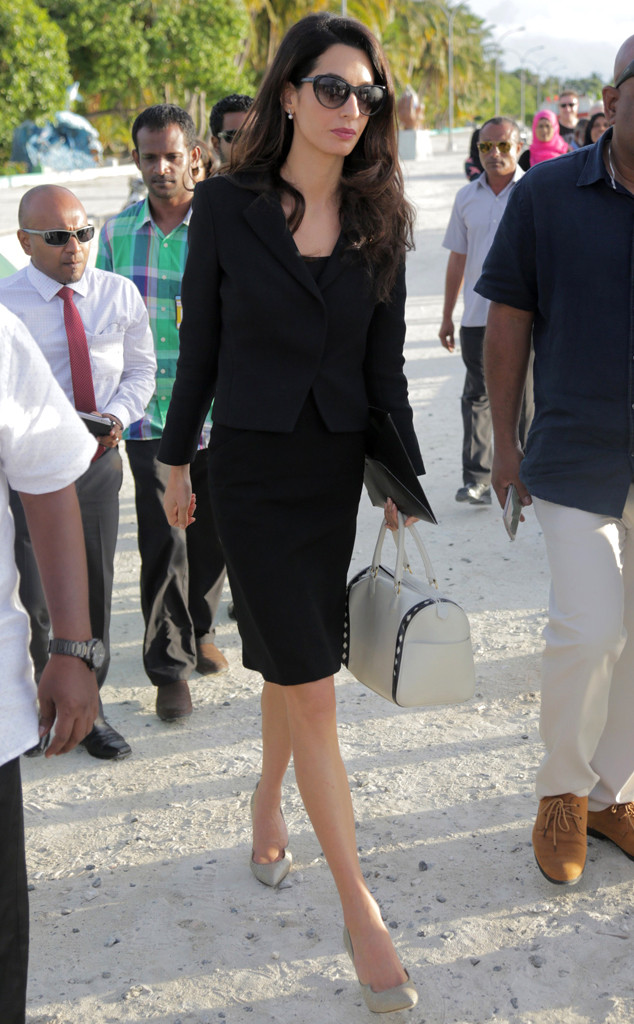 STR/AFP/Getty Images
Amal Clooney is getting down to business.
The famed international human rights lawyer (and ahem, loving wife to George Clooney) arrived in the Maldives on Monday to meet with former president Mohamed Nasheed, who is being held on highly controversial charges of terrorism. Elected in 2008, the nation's first democratic leader's term was cut short in 2012, when he was "forced to resign at gunpoint," according to Clooney and her legal team.
Clooney looked effortlessly chic in a black dress and blazer paired with gray heels and dark sunglasses for her meeting with Nasheed, whose 13 year sentencing has been slammed by the United States, European Union and India.