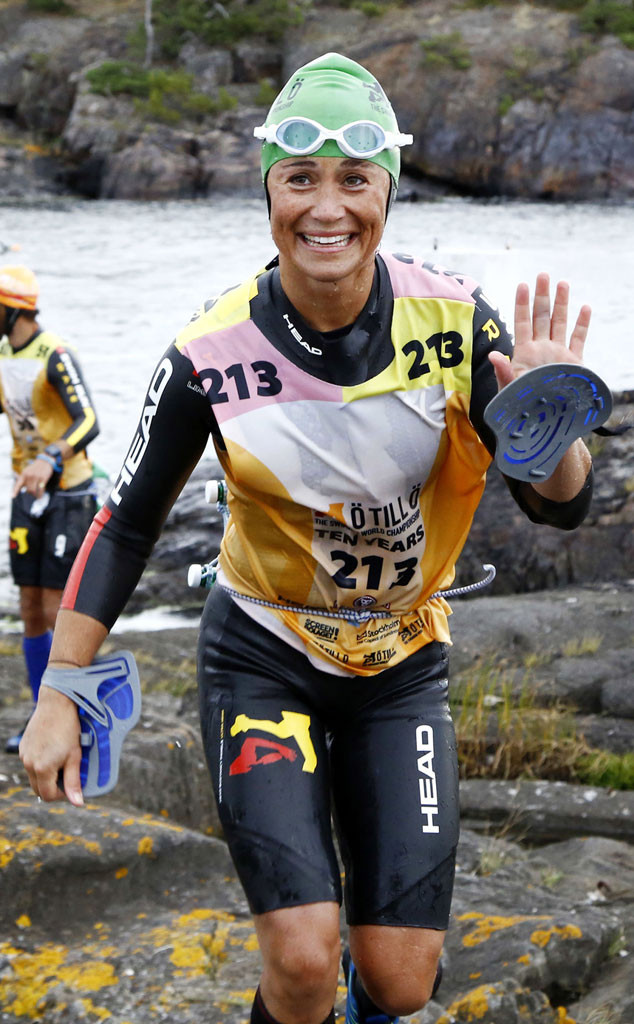 FAMEFLYNET PICTURES
It's official: Pippa Middleton is our fall fitness inspiration.
The English beauty successfully completed the 50-mile Otillo swimming and running event in Stockholm, Sweden on Monday, just one day after Kate Middleton's sister celebrated her 32nd birthday.
Per People, Middleton rose at 4 a.m. to compete in the 47-mile endurance event, putting her birthday celebrations on hold in order to participate in the competition. She and teammate Jons Bartholdson came in 82nd, completing the race in 3 hours, 4 minutes and 24 seconds while her brother James Middleton and his teammate James Matthews crossed the finish line just eight seconds later.